Scholarships
We are proud to support our area youth by providing scholarship opportunities. See our current scholarships available below. Scholarship winners must complete the SCHOLARSHIP AWARD REQUEST after the completion of the fall semester of school. Please be sure to upload a copy of your transcript for GPA verification.
---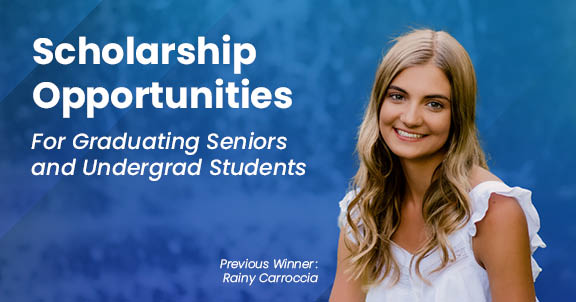 Triangle Communications $1,000 Scholarships
Up to 37 high school and up to 6 college scholarships are available! To be eligible, applicant must be a subscriber or a dependent of a subscriber who receives landline telephone or broadband service from us. Eligible applicants must be pursuing their first degree or certificate.
Deadline is April 1st.
Graduating High School Application CONTINUING UNDERGRAD APPLICATION
---
Foundation for Rural Service $2,500Scholarship
Our partnership with the Foundation for Rural Service gives students the opportunity to receive a scholarship of up to $2,500. You will need to create an account with FRS and then apply for the scholarship online.
The 2023 Scholarship Program will open November 14, 2022. Applications will be accepted until February 8, 2023.