Swap and Shop
---
Welcome to our Swap and Shop! Feel free to post and find classifieds from other members!
Ads submitted online are usually added within 2 to 3 business days. Due to print deadlines and space available, some ads may appear in the next month's magazine.
Feandrea Cat Condo
Condo is 33" high, like new for large cats up to 16 pounds. Light gray with a large top perch, 22"x15.7". Removable and washable top pad. Asking $55, cash. Call 406.355.4204. 3_27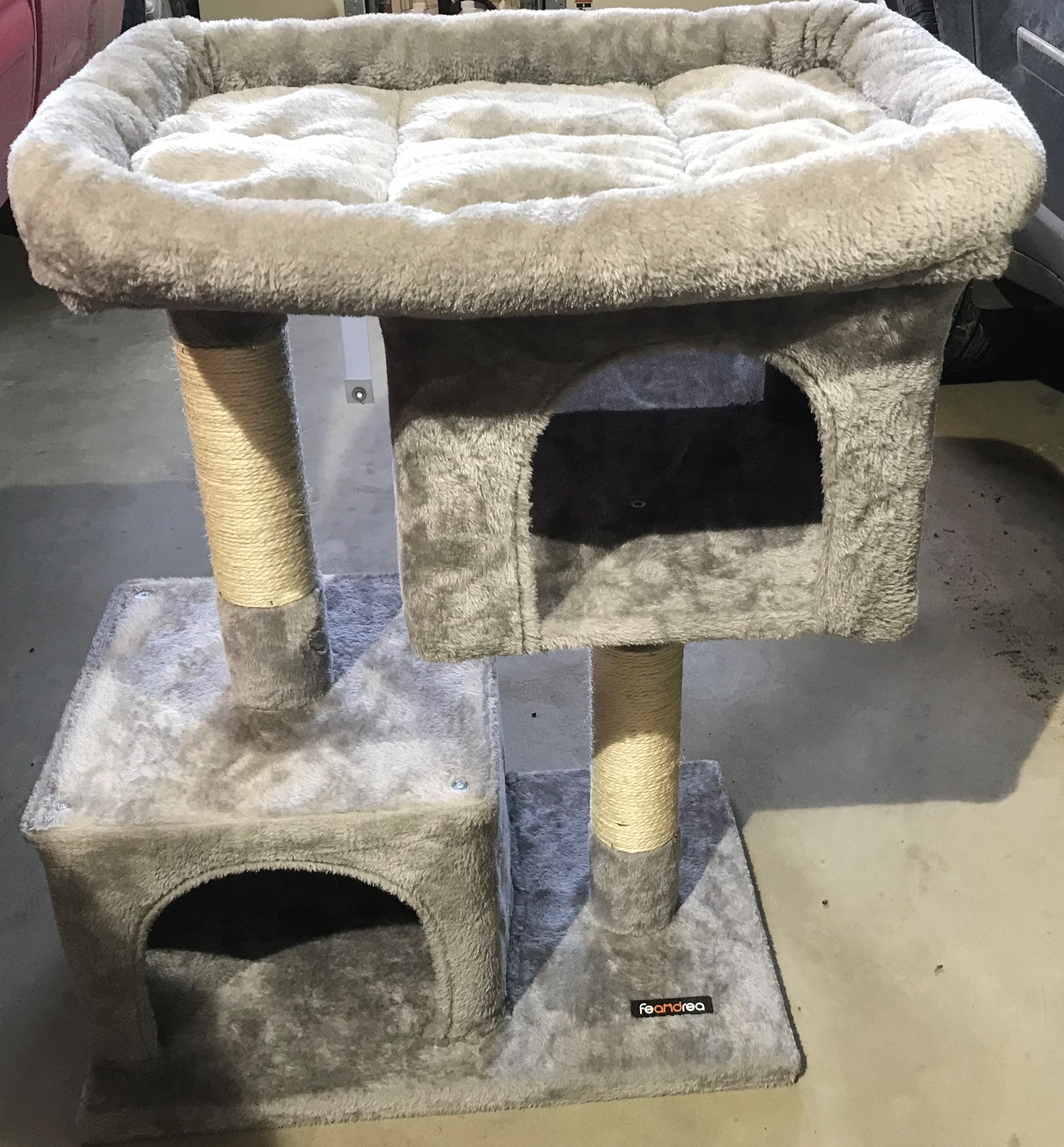 ---
Walker Bay Dinghy
10ft. Walker Bay rigid dinghy with inflatable tubes (non-sinkable). Includes 6 hp., long shaft, 4 cycle Mercury motor (less than 100 hrs.), trailer, life jackets, anchor and oars. $2,000. Call 406.547.2184. 3_23
---
Ford F250 Box For Sale
A box for a 2020 Ford F250. It has been rhino lined, in excellent condition, white in color. Asking $600 or reasonable offer. B&W turnover ball, will deal. For more information call 406.669.3183. 3_20
---
Looking For Burn Barrel
Wanting to purchase a burn barrel. Call 1-480-669-4258. 3_20
---
1951 Ford 3/4 Ton Pickup
Ford F250 truck with flatbed. Has a good motor, new radiator and new battery. In good shape, call 406.301.4035. 3_15
---
Professional Candle-Making Equipment
Includes everything needed to make candles, wicks, dyes, scents, additives, etc. Include tall metal molds that are different shapes and short round molds. Approximately 10 molds and instructions, too many more items to list. Asking $300, or best offer. You pick up, one large plastic tote and a smaller box. Call 406.622.5170, please leave a message if no answer. 3_15
---
Upright Piano and Organ
Church piano and Organ free, need work. Located in Havre. You haul, message This email address is being protected from spambots. You need JavaScript enabled to view it. if interested. 3_15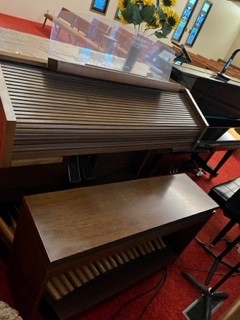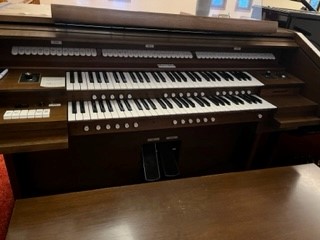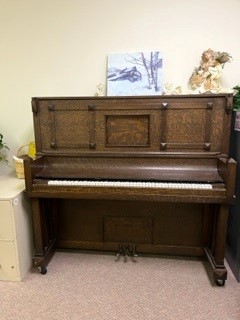 ---
Tractors and Machinery For Sale
1956 IHC 350 utility with loader and 3 pt blade; 1976 986 with loader and blade; 1972 4166 with duals; Ditch Witch trencher with backhoe trailer and extra parts; 1972 IHC 1700 16ft box and hoist 404; 1969 IHC 1750 16ft box & hoist 392; 1970 New Holland 1048 stacker; 1978 IHC 1460 24ft header; 1970 Case 30 ft cultivator; 1970 Geyser 24ft cultivator. As is condition, make offer. Call evenings 406.781.4245 or 406.739.4361. 2_21
---
Mazama Luxury Touring Tires
4 new tires off a 2023 Chrysler 300 with less than 300 miles on them. Size 215/65 R17 99H , tires are siped. Bought at Les Schwab, saved for new car but didn't fit cross posted. Pick up and delivery options can be discussed. Paid $1,000, asking $650. Contact Allan or Kathleen at 406.945.0705 or 406.265.6839. 2_20
---
Fuel Tank and Stand For Sale
1,150 gallon fuel tank, asking $650 or best offer. Wooden stand for tank, asking $200. Also iron supports for stand. Call 406.737.4486. 2/9
---
Lowry Holiday Organ and Banquet Tables
The Stanford Presbyterian Church has a Lowry Holiday Organ to get rid or give a donation to the church. Also available are five 8-foot banquet tables for sale; $10 each. Call Rose at 406.366.4625 for more information. 2_8
---
Nosler .45 ACP 185 grain HP Custom Competition Reloading Bullets*
Nosler .45 ACP 185 grain HP Custom Competition reloading bullets. 250 per box, asking $70 (about 3000 bullets available). Call 406.669.3200 (located west of Billings area). 2_7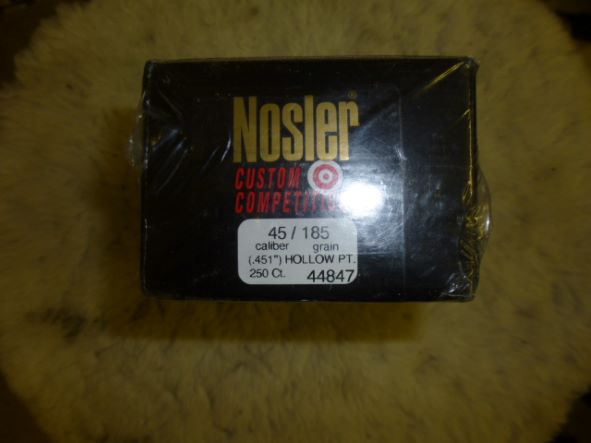 ---
.243 WSSM Winchester Unprimed Brass
For Sale 49 pieces of .243 WSSM Winchester unprimed brass, asking $80. Call 406.669.3200 (located west of Billings) 2_7
---
Oak Table For Sale
Oak table with two leaves, seats 14. Asking $300 or best offer. Call 406.378.2503. 2_7
---
Brand New Troy Snow Blower
Never used 24-inch Troy snow blower with electric start, forward and reverse. Asking $1,500, call 406.473.2308. 1_26
---
Farm Equipment For Sale
CIH 1680 Combine 4500 hours near new 30.5x32 tires. CIH SRX 160 sprayer 134ft booms, sprayair 10x70 swing away auger, two 30ft Honey Bee Heapers 1280 mount, CIH Trimble 750, E-Z Steer. Call 406.398.5593 or 406.265.0937 for pricing and more information. 1_26
---
Fifth Wheel Hitch For Sale
Fifth wheel hitch in great condition. Manufactured by RBW Industries, model LR-1000. Asking $200, call 406.945.3651. 11_29
---
John Deere For Sale
John Deere 60 wide front. Call 406.326.2287. 11_28
---
Farm Equipment For Sale
CIH 9280, 5500 hrs, very good 24.5-32 tires. CIH 1680 Combine 4500 hrs, very good 30.5-32 tires. CIH SRX 160 Sprayer with 1600 Gallon tank, 134' booms, 10x70 swing away auger. Call 406.398.5593 or 406.265.0937. 11_4
---
John Deere Single Hitch*
John Deere Single hitch for 9400 or 9450 Grain Drill. Asking $200, call 406.292.3680. 11_3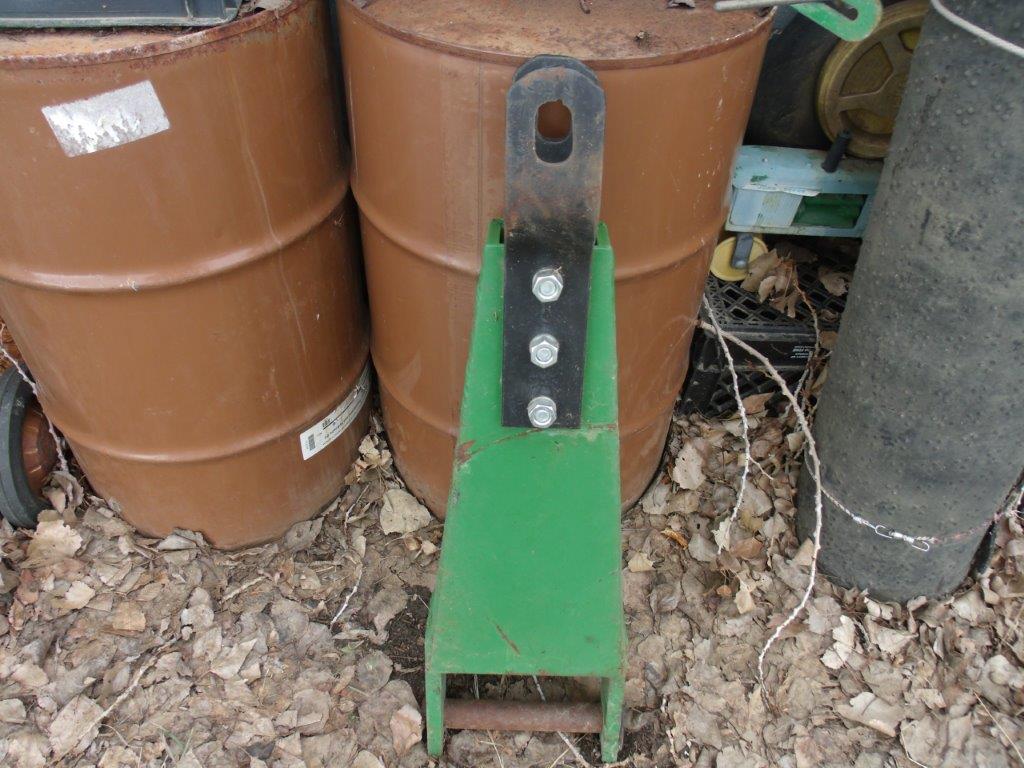 ---
Restorable Vehicles
Many older model restorable vehicles. Call 406.395.4611 to see. 10_31
---
Miscellaneous Household Items
Monarch electric and wood cook stove, solid teak wood dining table and chairs with casters, old banjo needs tuning and heavy water heat radiators (2) 6 footers and (1) 3 footer. Call 406.395.4611. 10_31
---
Boat and Motors for Sale
11-foot aluminum boat with 2 outboard motors, a 6hp two-stroke outboard motor, and a 2 hp two-stroke outboard motor. Includes fuel tank and oars. Best offer, call 406.669.3333 (no texts, landline only please). 7_26
---
Dutchman 5th Wheel Toy Hauler
Two slides, generator, microwave, roof air, 10-foot walled-off garage with tie-down rails and awning. Turn key with dishes, silverware, pots and pans, and some blankets. Stored inside, non-smoking and very clean older owners. Or without any extras. Asking $28,900 offers or will possibly consider trades. Call 406.265.0990. 10_25
---
1985 Versatile Blade
1985 Versatile 5000 blade, 35.5 ft. Asking $2,500, call 406.378.3212. 10_13
---
Misc Items For Sale
Weight Bench with weights, $300; Older piano; Bull Frog Hot Tub, needs repairs, $200, call 406.378.3212. 10_13
---
Tin Lizzie Sewing Machine
Tin Lizzie 18 Long arm sewing machine and 10-foot Gracie frame, $5500 or best offer. Call 406.292.3663. 10_10
---
Steel Headache Rack
Steel headache rack for full-size Chevy pickup truck. Steel stock pen with full wood floor that fits full-size pickup bed (up sliding gate). Please call to inquire and schedule to view. Reasonable offers are encouraged, Call 406.390.3522. 10_10
---
RYOBI Miter Saw*
10" RYOBI Compound Miter saw in excellent shape. Call 406.759.5551. 10_3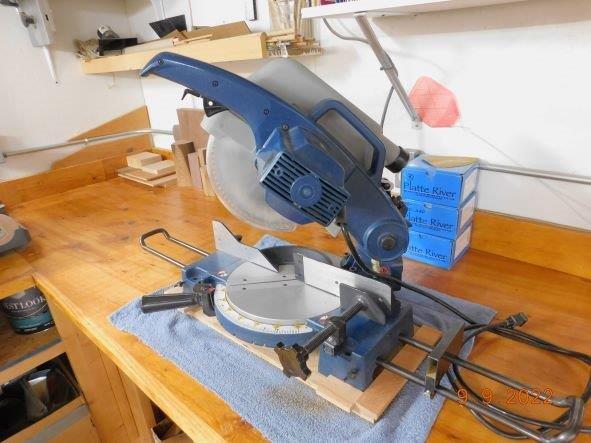 ---
Exhaust System
Unused and complete exhaust system. Stainless steel, fits 1994 Chevy Duramax 2500 Crew Cab long box. Like new and one continuous piece. Please call to make appointment to see and ask questions, 406.390.3522. Offers desired. 9_22
---
Church Organs
One Lowry Organ and one Kawai Organ. In good shape and play good. You pick up and haul away. It's yours free, just want to get them out of the church. Call 406.366.4625.9_21
---
Gas Dryer and Snow Blower
Gas dryer, $100 and a large snow blower, $700. Call 406.395.4581_9_21
---
Wanting to Buy
410 Shotguns and Remington BDL rifles. Call 406.326.2287. 9_16
---
Wanting to Buy
Looking to buy a 360 or 390 motor for a Ford pickup. Call 406.301.4035. 9_13
---
2010 Bad Boy Buggie
2010 Bad Boy Buggie XT LSV is a 48-volt Electric 4x4 with a front wench and flip-down rear seat, has a rack on top, a front rack with a camouflage body, and new batteries. Seats 4 people comfortably. Will also include the 4818 Dual Pro Charging System. Asking $5,875, call 406.622.3277. 9_12
---
Smoker Craft Jon Boat
12-foot aluminum Smoker Craft Jon Boat with 9/9 Mercury motor. Also includes 2 swivel seats, a depth and fish finder, oars, and a trailer with a cover. Asking $2,400, call 406.622.3945 or see at 3945 Liscum Bottom Rd, Fort Benton. 9_7
---
Concrete Tools
Clipper Power Trowel, 36ft, $300; Rebar Cutter and Bender, $195; Milwaukee Roto Hammer heavy duty with bits, $225. Call, message or text 406.561.6314. 8_29
---
Hamilton Stand-up Piano
Includes bench and sheet music, sounds great. Asking $250, text questions, messages to 406.561.6314. 8_22
---
Misc Items For Sale
Bullfrog hot tub, needs repair $200; older piano-refinished with bench; weight bench with weights, $300; variety size new bolts by the number; 1985 Versatile 5000 series blade 35.5 ft, $2500. Call 406.378.3212.8_19
---
Looking to Buy
Looking to buy 1955 to 1959 Chevy car or pickup to restore or is driveable. Call 406.326.2287. 8_19
---
King Kutter Rotary Mower
3-point 6 ft wide King Kutter rotary mower. Like new, asking $2,000. Call 406.355.4936. 7_28
---
Property for Sale
Located in a historic town where Lewis & Clark camped (Decision Point). Small home/original Great Northern Depot and 1 room school house all housing antiques, collectibles, and as-is items for sale. All merchandise and display equipment goes with the property. Priced to sell at a reasonable offer. Call 406.739.4361 or 406.781.4245 for more information. 7_18
---
Sleigh Bed, Dresser and Antique Organ
Sleigh bed and matching dresser. Asking $350 for set. Old antique pump organ, needs work. Asking $50 for organ. Call 406.674.5520. 7_11
---
Delta Al Cream Separator*
Cream separator for sale, call for pricing 406.780.1572. 7_11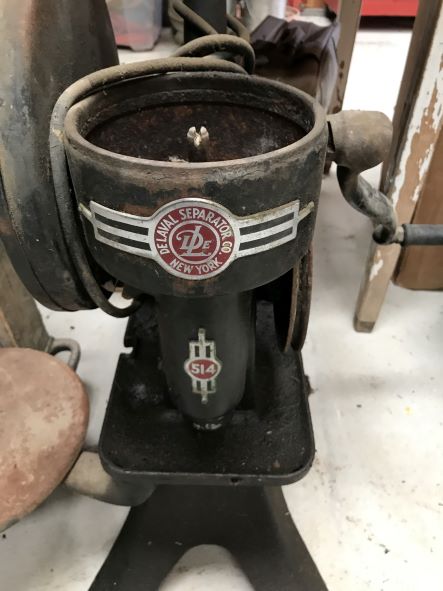 ---
Wanting to Buy
Wanting to buy a 360 or 390 Ford engine, call 406.301.4035. 7_8
---
Ranchhand Grill Guard & Receiver Hitch
Ranchhand grill guard and also front receiver hitch plus all mounting hardware that fits 2014 Ram 1/2 ton 4x4. Please call 406.390.3522 for an appointment to inspect or to ask questions. Reasonable offers are desired. 7_7
---
Ginger McSpadden Dulcimers For Sale
Two ginger McSpadden dulcimers in excellent shape. $150 each, call 406.932.4583. 7_6
---
Grain Lifters
John Deere and Gaterman grain lifters for combine or swather. Call 406.622.5170 for more information. 6_8
---
Singer Sewing Machine*
Singer sewing machine with cabinet, $300. Call 406.402.0622. 6_3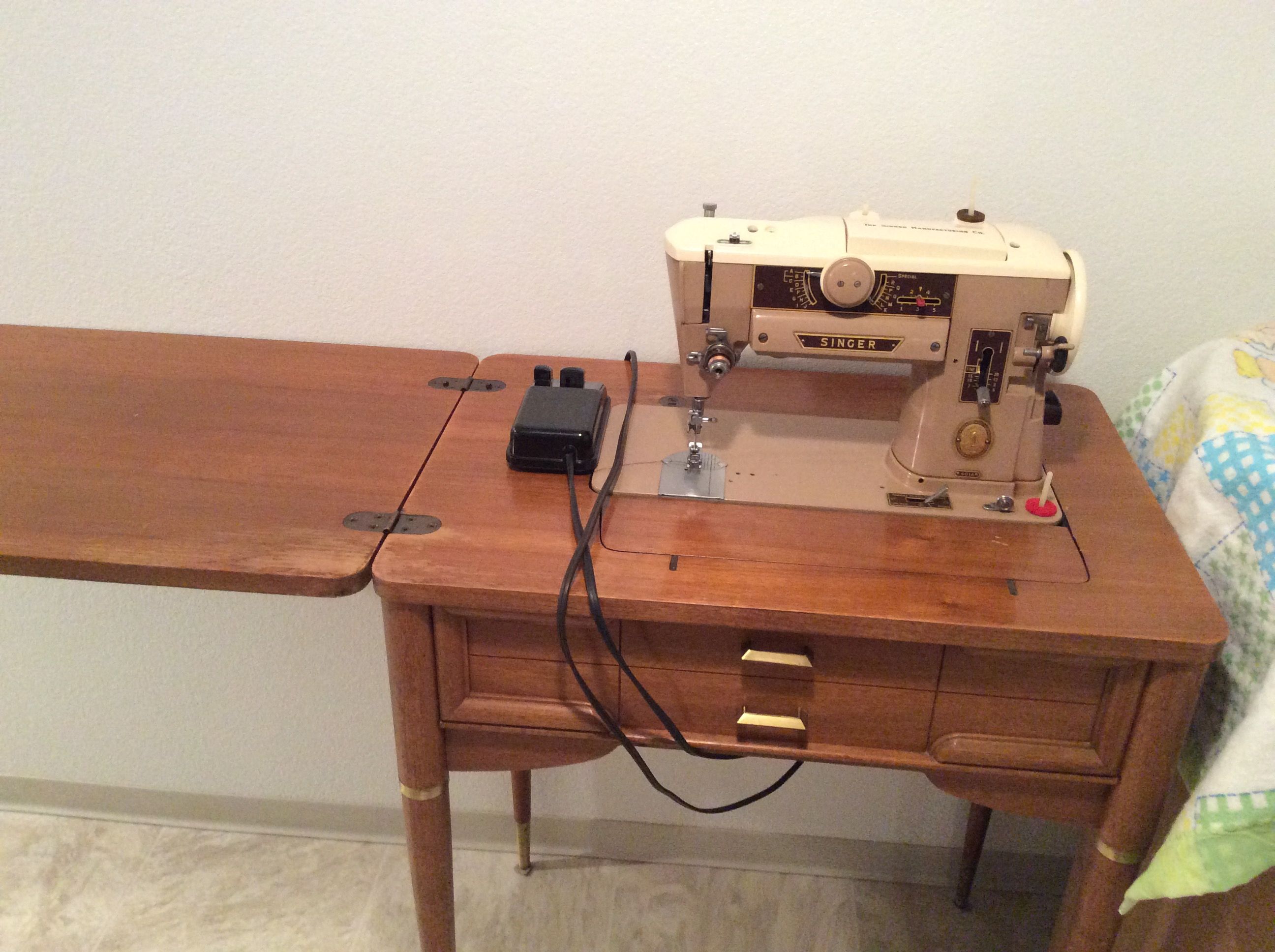 Misc For Sale
Small Pot Belly woodstove with stove pipe, 1950 era Royal typewriter, manual Olympia typewriter, Seventec collegiate typewriter. Call 406.930.2200 for pricing and more information. 5_20
---
Dexter Trailer Axle
Dexter trailer axle, 7-foot wide, P-15 Model SLR with electric brakes. Asking $100, call 406.547.2184.5_16
---
MinnKota Motor
MinnKota endura boat motor, 40 lbs. thrust. Asking $100, call 406.547.2184. 5_16
---
Wood Oars
7-foot wood oars with oar locks, like new. Asking $70, call 406.547.2184. 5_16
---
Wanting to Sell
Goodyear Wrangler ST P235/75R16 tire and 16-inch rim. Asking $150, if interested call 406.378.3243. 5_9
---
Wanting to Buy
Looking for an older pull-type camper for storage. Call 406.390.2276. 4_21
---
Wanting To Buy
Looking for ornate hot water (heating) radiators, height of 30" or less. Call 540.624.0502. 4_19
---
Antique Hot Water Radiator*
Antique hot water radiator. Under window size, without legs. $150, call 540.624.0502. 4_19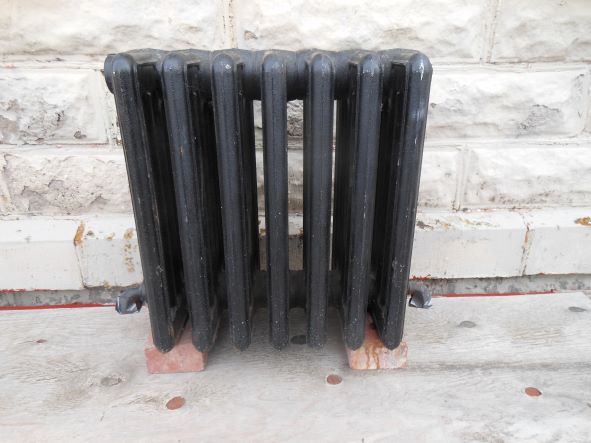 ---
Tractor Accessories For Sale
Selling 3-point blade, 3-point chisel and 3-point dirt bucket for a small Dearborn tractor. Also a small 4M tractor for sale for parts. Call 406.670.9818 for pricing. 4_4
---
Antique Crib
For Sale 1950's 6-year-old size baby crib. Call 406.378.2152. 4_4
---
2003 Honda Road Bike Honda VTX1800
Motorcycle includes windshield, backrest, storage tote and engine guard/footrest. Red in color, in excellent condition. Low mileage, stored in garage and covered, carefully ridden. For more information and pricing, call 406.378.2484 and ask for Paul. 3_31
---
Air Nailer For Sale
Tools Stanley Air Nailer and nails. Asking $120, call 406.220.3225. 3_30
---
Flex-Coil Air Drill For Sale
57-foot Flex-Coil air drill, 3450 cart. Call Jim at 406.376.3215. 3_24
---
Versatile Tractors For Sale
850 Versatile, $6,500 OBO and 145 Versatile $2,500 OBO, call 406.355.4298.3_16
---
221 Singer Featherweight Sewing Machine
221 Singer Featherweight Sewing machine with attachments. Call 406.353.2934 for more information and pricing. 3_14
---
Flexcoil Sprayer*
67XL Flexcoil sprayer 113'. New 14.9-38 tires, double nozzle, 1,500-gallon tank, tons of extra parts plus good windshields. Great windproof sprayer, asking $9,000. Call 406.945.0905. 3_9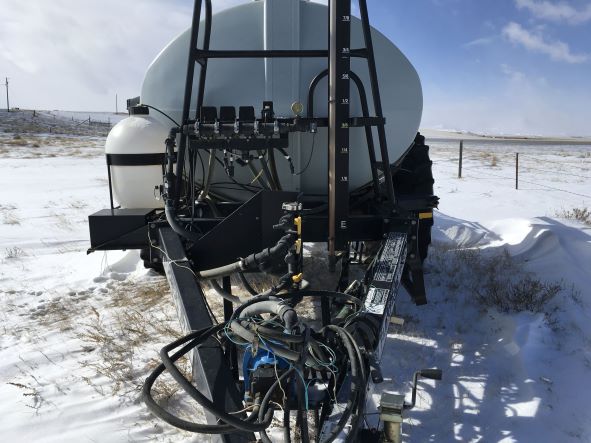 ---
Miscellaneous For Sale*
110-volt seed treater and a wheat heart 8-inch drag auger. Call 406.945.0905 for pricing and more information. 3/9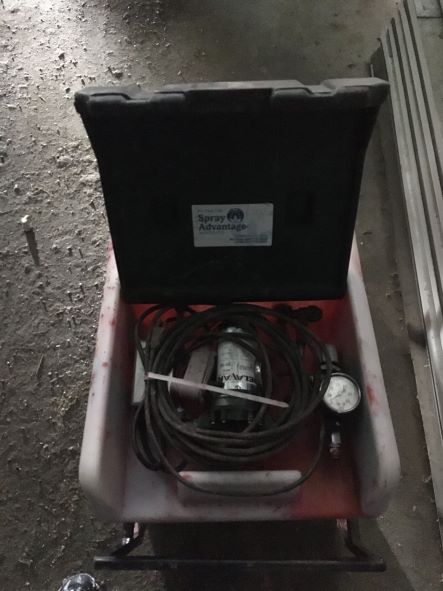 *indicates photo available to view on the website version.