Swap and Shop
Welcome to our Swap and Shop! Feel free to post and find classifieds from other members!
2005 L-111 John Deere Riding Lawn Mower
This automatic mower has a 20 horse Briggs and Stratton engine, a 42 inch deck, an Edge cutting system, and 139.4 hours. Call 357-4282.
---
Gazebo For Sale
Eight-sided gazebo for sale. Located in Greycliff, call 406.321.0495. 4_12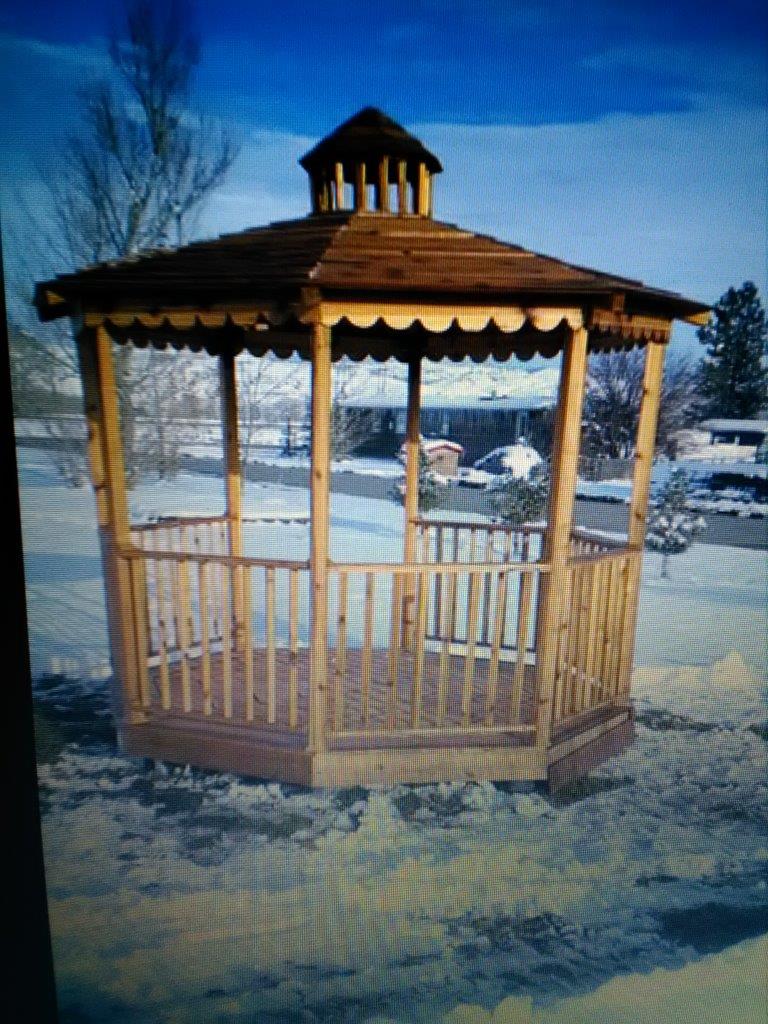 ---
2006 Ford F350 For Sale
2006 Ford F350 with 8 foot bed and rebuilt diesel motor. Call 406.326.2287 4_10
---
Hale Horse Trailer For Sale
16 foot Hale horse trailer with new floor and in good condition. Asking $750, call 406.670.9818 or 406.366.0176. 4_9
---
Puppy For Sale
Eleven-week-old Akbash/Pyreness guard dog, female puppy from working parents. Call 406.930.1731. 4_2
---
AARP Smart Driver Class in Chester
An AARP Smart Driver class has been scheduled in Chester at the Liberty County Senior Center on Tuesday, April 23rd. The class will be from 1:00 to 5:00 pm. Please call 406.759.5244 for more information and to sign up for the class. 3_25
---
10th Annual Arts & Crafts Spring Fling in Big Timber
Vendors and shoppers wanted for this annual event. Join us at the Big Timber Civic Center on Saturday, May 4th from 9:00 am to 3:00 pm. Contact Becky at This email address is being protected from spambots. You need JavaScript enabled to view it. or call 406.930.1880 to reserve a booth.
---
Rifle For Sale
Savage 1895 Commemorative 75th Anniversary .308 Lever action rifle. Call 406.759.5322.3_19
---
Jars For Sale
Close to 80 different size jars from quart to pint and smaller. They are decorated with burlap, lavender, emerald green plus there is extra lace. Asking $100 for all, call 406.350.0385 for more information or pictures. 3_15
---
John Deere Tractor For Sale
970 John Deere diesel tractor with 1755 hours, front assist, power steering, live hydraulics and PTO. Also includes 3 point hitch and attached five-foot Buhler-Farm King mower. Call 406.395.4872. 3_13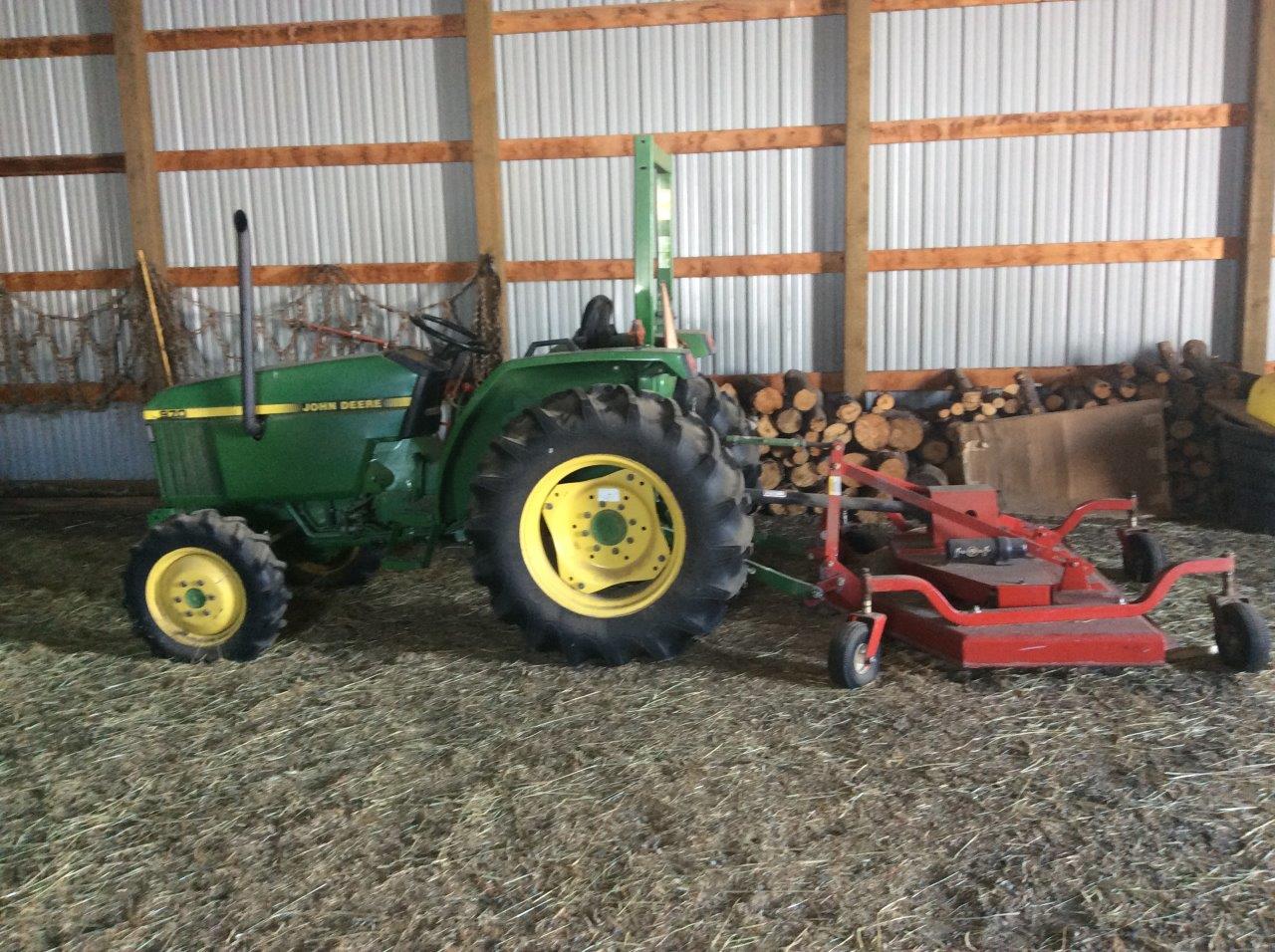 ---
Overhead Door For Sale
Wood overhead door, 10 ft by 16 ft. Call 406.357.2193. 3_12
---
Hobart Meat Grinder For Sale
Commercial Hobart meat grinder, asking $250 or best offer. Please call 406.350.0385 for more information or pictures. 3_8
---
Wanted To Buy
Looking to buy a working wringer washer. Call 406.353.4462. 3_4
---
Farm Equipment For Sale
CIH 1688 combine with a 30-foot header. Header trailer and combine trailer. 1978 GMC truck. Call 406.654.4667 for more information and pricing. 3_4
---
Four Chevy Trucks For Sale
1926 one ton. Restore one for me and the other three are yours. Call Bob at 406.632.5546. 2_21
---
Model T Parts For Sale
Ford Model T parts including one running gear, one front axle, three rear axles and one engine. Call Bob at 406.632.5546 and make an offer. 2_21
---
2004 Yamaha 660 For Sale
2004 Yamaha 600 4x4 four-wheeler. Asking $2,800, call 406.326.2287. 2_21
---
2006 Ford Diesel For Sale
2006 Ford one ton, 4-door, 4x4 diesel. Asking $12,500, call 406.326.2287. 2_21
---
In Need of Reliable Vehicle
In need of a reliable vehicle for under $1,000, or a donation for tax purposed to a non-profit community organization. Email This email address is being protected from spambots. You need JavaScript enabled to view it.. 2_14
---
Dutchmen Camper For Sale
1995 Dutchmen Camper, 16 foot long, tandem axle. Asking $3,900, call 406.376.3179. 1_24
---
Tools For Sale
Drill press, portable air compressor, pressure washer, 8-inch bench grinders, parts washer, 10-inch table saw and a chop saw. Call 406.378.3212. 1_15
---
Farm Items For Sale
Brandt hydraulic tailgate drill filler, Mayrath 6x27 foot treat auger, Farm Kin 3 pt. harrow 10 foot, new. Mixing cone, 30-gallon chemical. Call 406.378.3212. 1_15
---
Farm Equipment For Sale
1996 New Holland 9682 tractor, 375hp. 2002 John Deere 1820 air hoe drill, 53-foot, 10-inch spacing. 1985 Versatile 500 series, 35.5-foot blade. Wilray tender trailer, 20-foot flatbed, tandem axle, beaver tail, bumper pull. Call 406.378.3212. 1_15
---
Riding Lawnmower For Sale
John Deere Lawnmower Model D120, excellent condition. Mower has 167.5 hours, 42-inch cut and 21 horsepower. Asking $1,150, call 406.567.2324. 1_15
---
Wanted To Buy
Want to buy an older bumper type camper for storage. Call 406.390.2276. 1_15
---
Cattle Self-Feeder
Edgar Ranch Supply cattle self-feeder. Top opens to fill, 20 foot long by 8 foot wide, estimate it holds 5 tons, lid latches down, ladder on each side and on skids that are 5 1/2 foot wide. Asking $1,250, call 406.669.3193. 1_7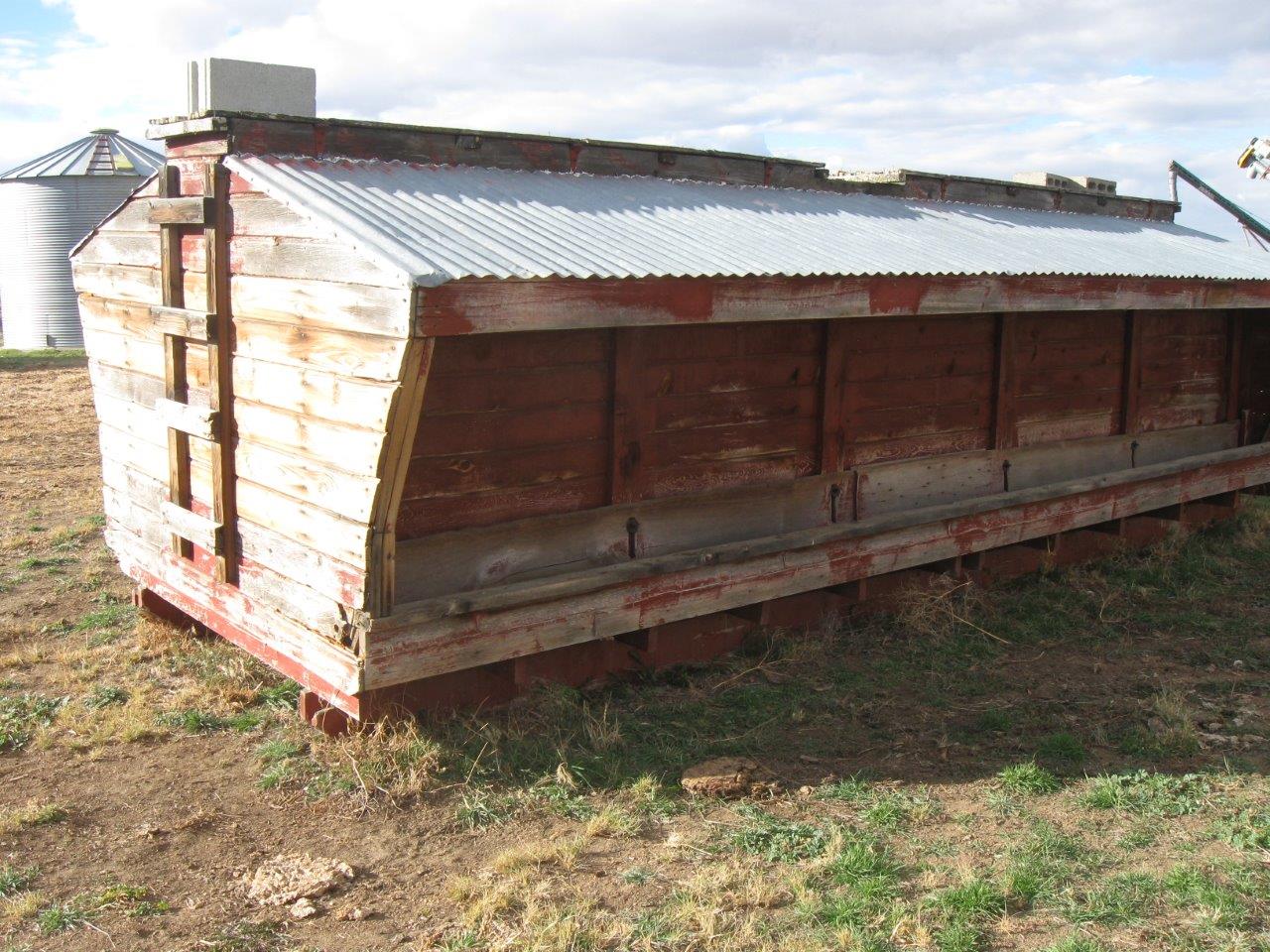 ---
Coffee and End Table For Sale
Oval shaped coffee table and end table for sale. Both have closed in compartments and glass mirrors on doors. Very good shape, no scratches. Buyer must pick up. Call to make an offer, 406.759.5342. 1_4
---
Stationary Bike For Sale
Tackle your New Year's resolution with this upright, Stamina 890 Air bike. Asking $20, call 406.357.4282. 2_19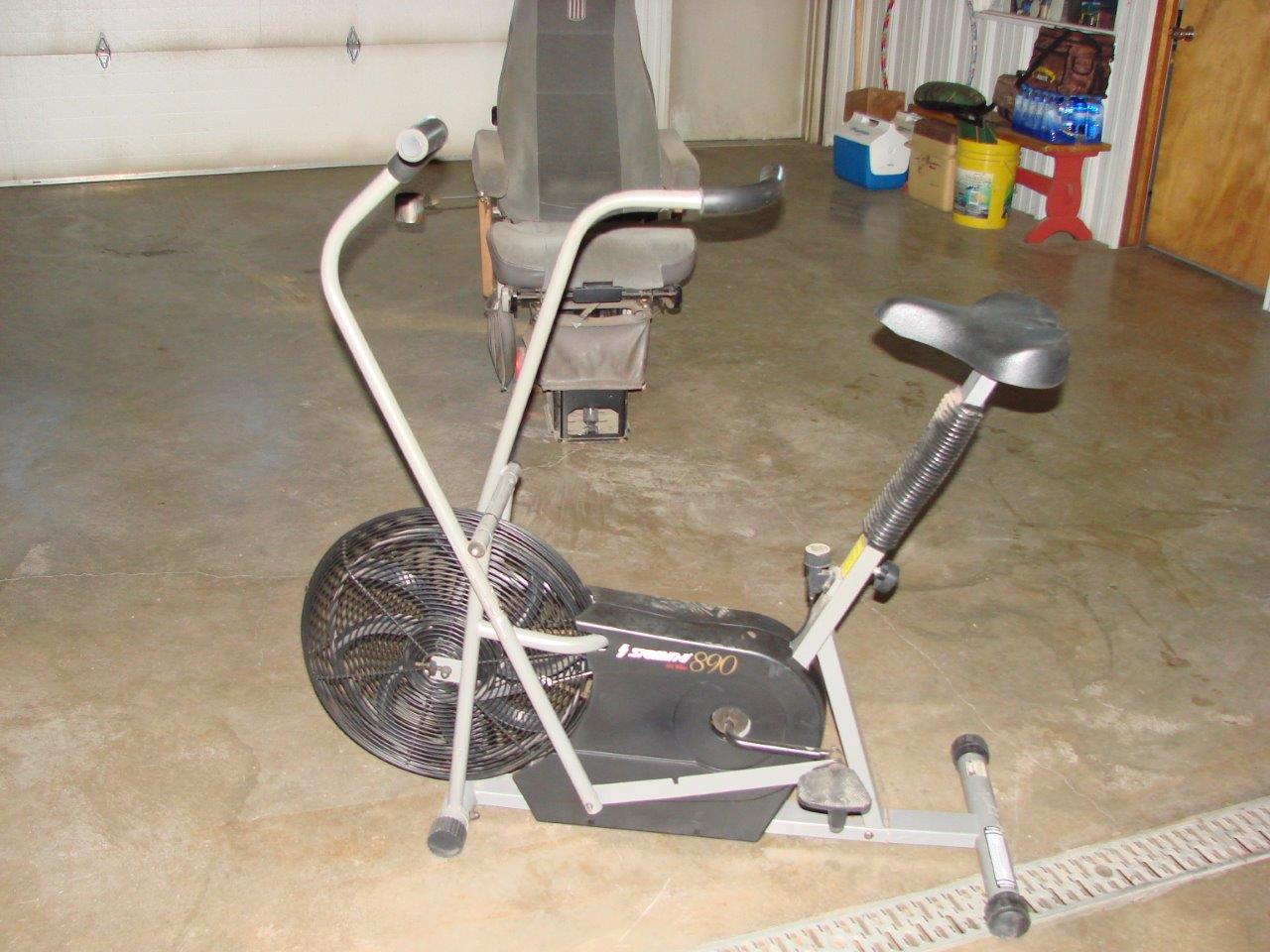 ---
Livestock Trailer For Sale
This 2000 Merritt 53-foot spread axle Livestock trailer is ready to go to work with new tires and good floors. Asking $29,000, call 406.357.4282. 2_19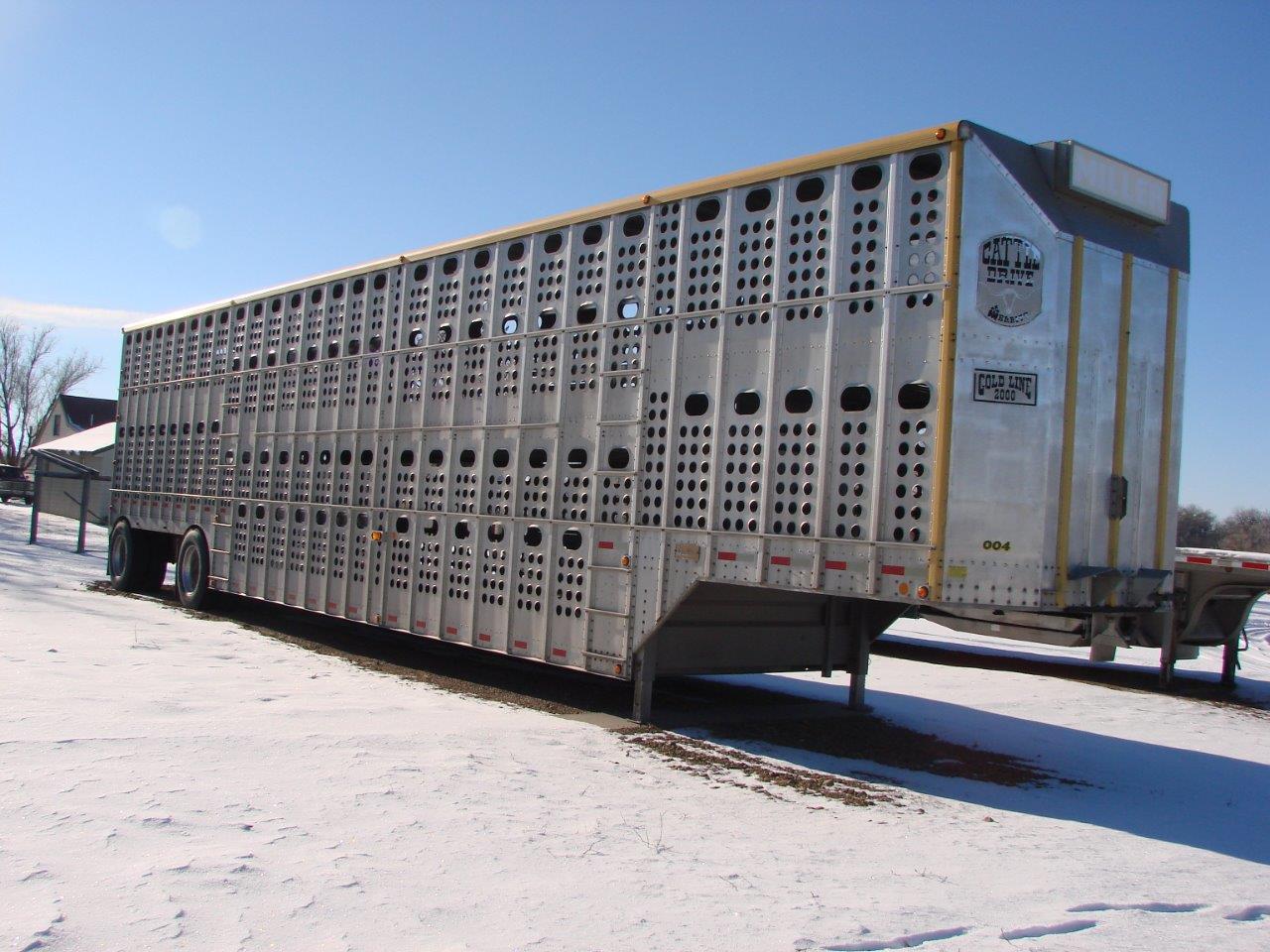 ---
John Deere Tractor For Sale
John Deere 4030 tractor with 3,406 hours and PTO, rear hydraulics, 3100 Woods dual loader, bucket, Pridgeon fork and chains. Has been shedded. Asking $20,000, call 406.395.4872. 1_3
---
Mitsubishi Projection TV
Mitsubishi 65-inch projection TV, works great. You haul it, you own it. Leave a message at 406.378.2599. 1_2
---
Misc Items For Sale
2002 Grand Prix with 210,000 miles, asking $1,600. 1981 Ford 1/2 ton pickup, asking $750. 1954 International truck with box and hoist, ran when parked. Asking $1,250. 2012 crew cab short box pickup, heated and cooled leather seats, sunroof, tonneau cover, rocker panels, great shape. Asking $21,995. Quada fire pellet stove, asking $200. Call 406.292.3689 or 406.390.3895. 12_31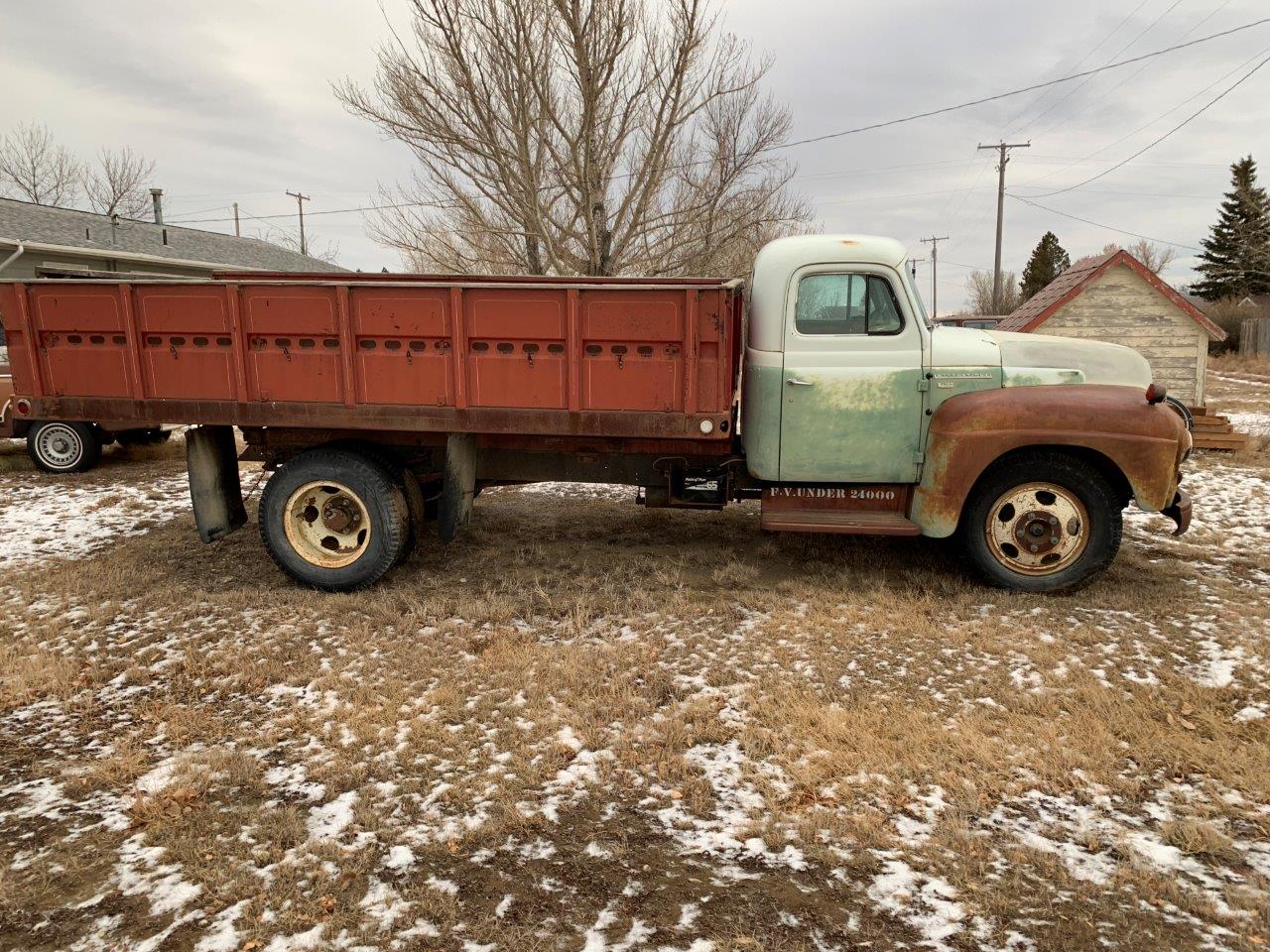 ---
Four Wheel Drive Axle For Sale
Front 4-wheel drive axle model #44-8F with locking hubs. Other numbers on it are Bom# 6101272, another # off the side of the housing is 620121R and under a bolt, it says 47-16 and 2.9. Believe it fits from 1973 up Dodge. Purchased for a 1972, but spindles weren't quite right for that year. Asking $200, call 406.794.6667. 12_27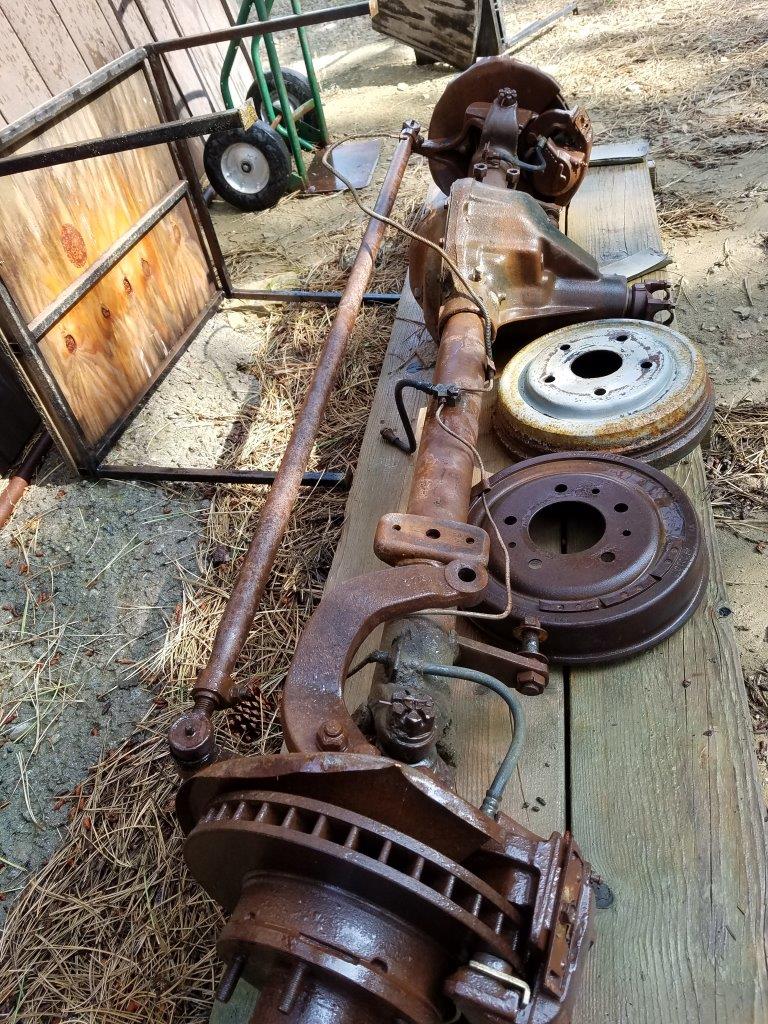 ---
Wilray Trailer For Sale
1997 Wilray 22-foot fifth wheel stock/horse trailer. Has center gate and removable slant load panels. Asking $4,000, call 406.355.4920. 12_21
---
Loma Property For Sale By Owner
Property in the historic town of Loma. Original chapel, depot and one room school house with a liveable two bedroom house. Currently housing a small town business. Located on busy Hwy 87. Great investment for a semi-retired couple. Good fishing and hunting access. Call 406.739.4361(evenings) for more details.12_12
---
Tires For Sale
10.00R20x14 ply tires in very good condition. $100 a piece, call 406.737.4486. 11_30
---
Airplane For Sale
1988 Maule M-6-235 Super Rocket N46OPH 580TT. Four passenger, in excellent condition. Call 406.378.3185. 11_26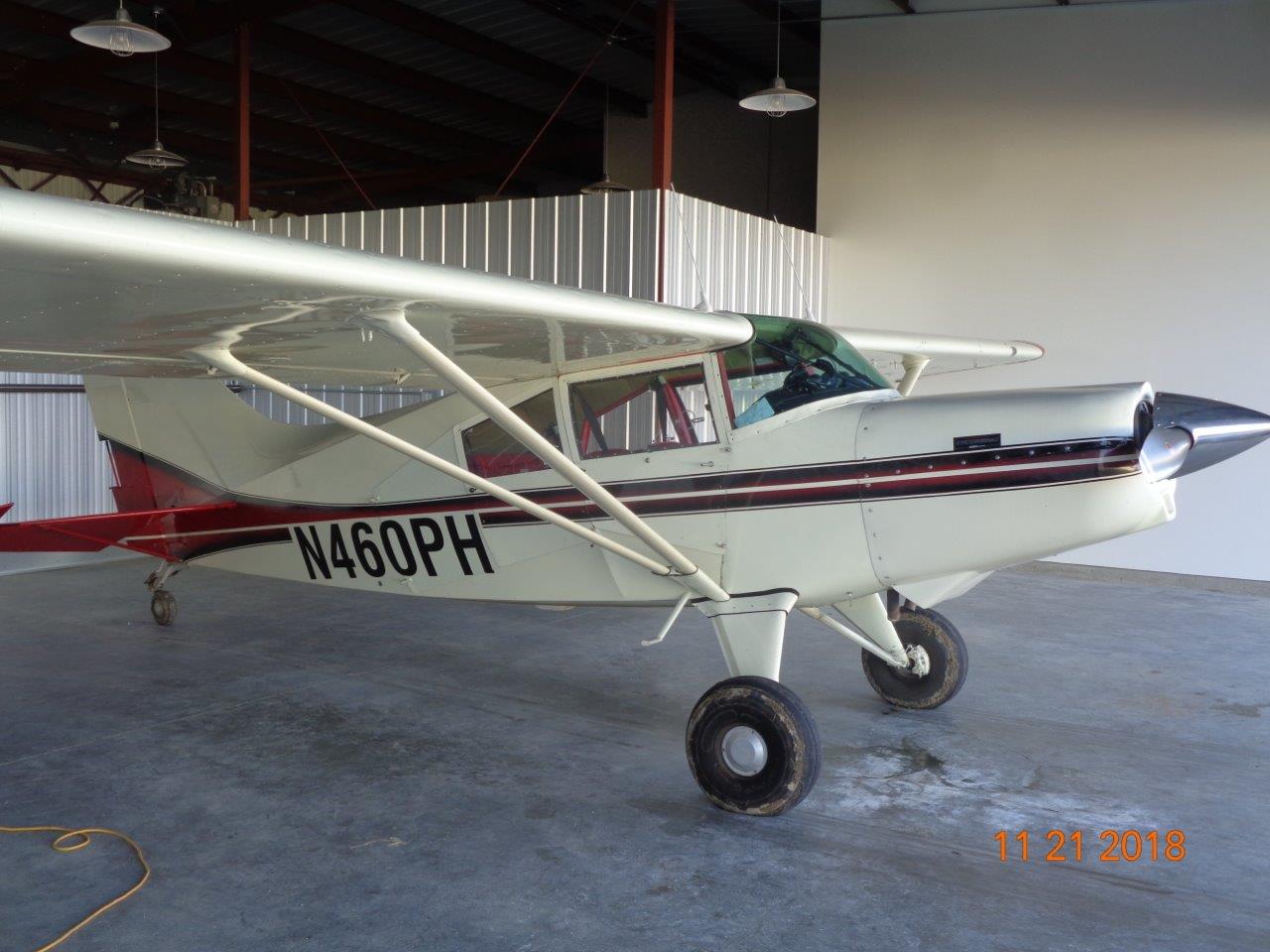 ---
Miscellaneous Items For Sale
New in 1978, 12 harness loom, 52-inch with 14 slats, storage bench, bobbin rack, two reeds, electric bobbin winder and shuttles. Solid oak, excellent condition. $3,000 or best offer. Schwin Air-Dyne exercise bike in excellent condition. Call 406.423.5517 (Hobson). 11_21
---
Kawasaki Mule For Sale
Kawasaki Mule, two seats, fits four people. Asking $2,000, call 406.326.2287. 11_21
---