Swap and Shop
---
---
Welcome to our Swap and Shop! Feel free to post and find classifieds from other members!
Ads submitted online are usually added within 2 to 3 business days. Due to print deadlines and space available, some ads may appear in the next month's magazine.
*Denotes photo available on website
Ford Escape Parts Vehicle
2001 Ford Escape parts vehicle. Body and all glass in excellent condition, 4 Wheel Drive is good. Engine blown. Asking $800, call 406.355.4123. 9_19
---
Cooper Tires
Four 225/60/R16 studded snow tires in good condition, asking $150. Four LT245/75/R16 Open Country tires in good condition, asking $175. Call 406.355.4123. 9_19
---
Adjustable Bed for Sale
Still in box-new, twin-size adjustable bed (knees, head raise and lower). Price new was $855, make a reasonable offer. Call 406.262.0603. 9_13
---
Puppies For Sale*
LGD Anatolian/Karakachan puppies. Call 406.931.0225. 9_13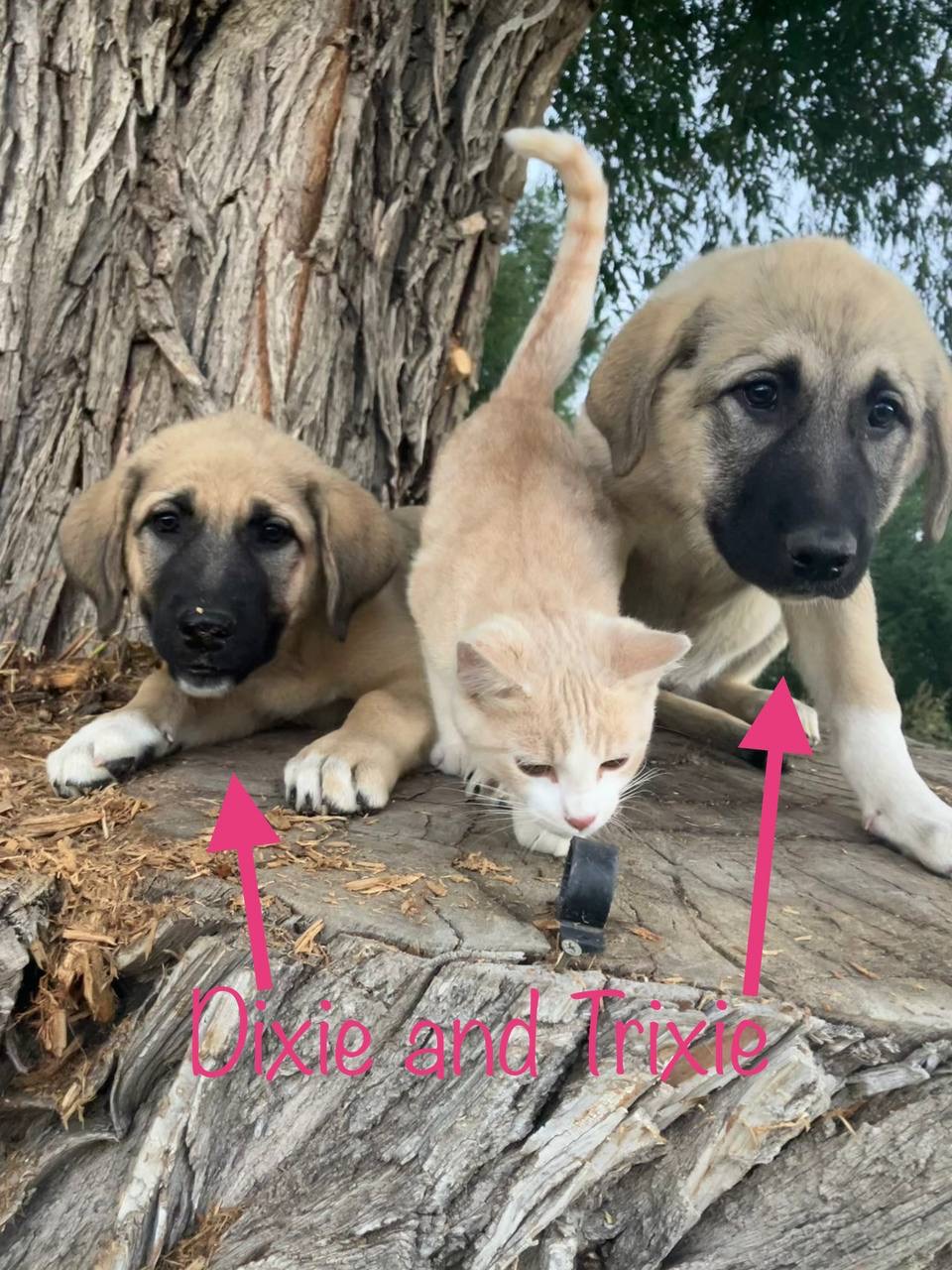 ---
1989 Dodge D100
318V8, auto, short box, all original, 88k very scarce, runs great. Call 406.350.1392. 8_31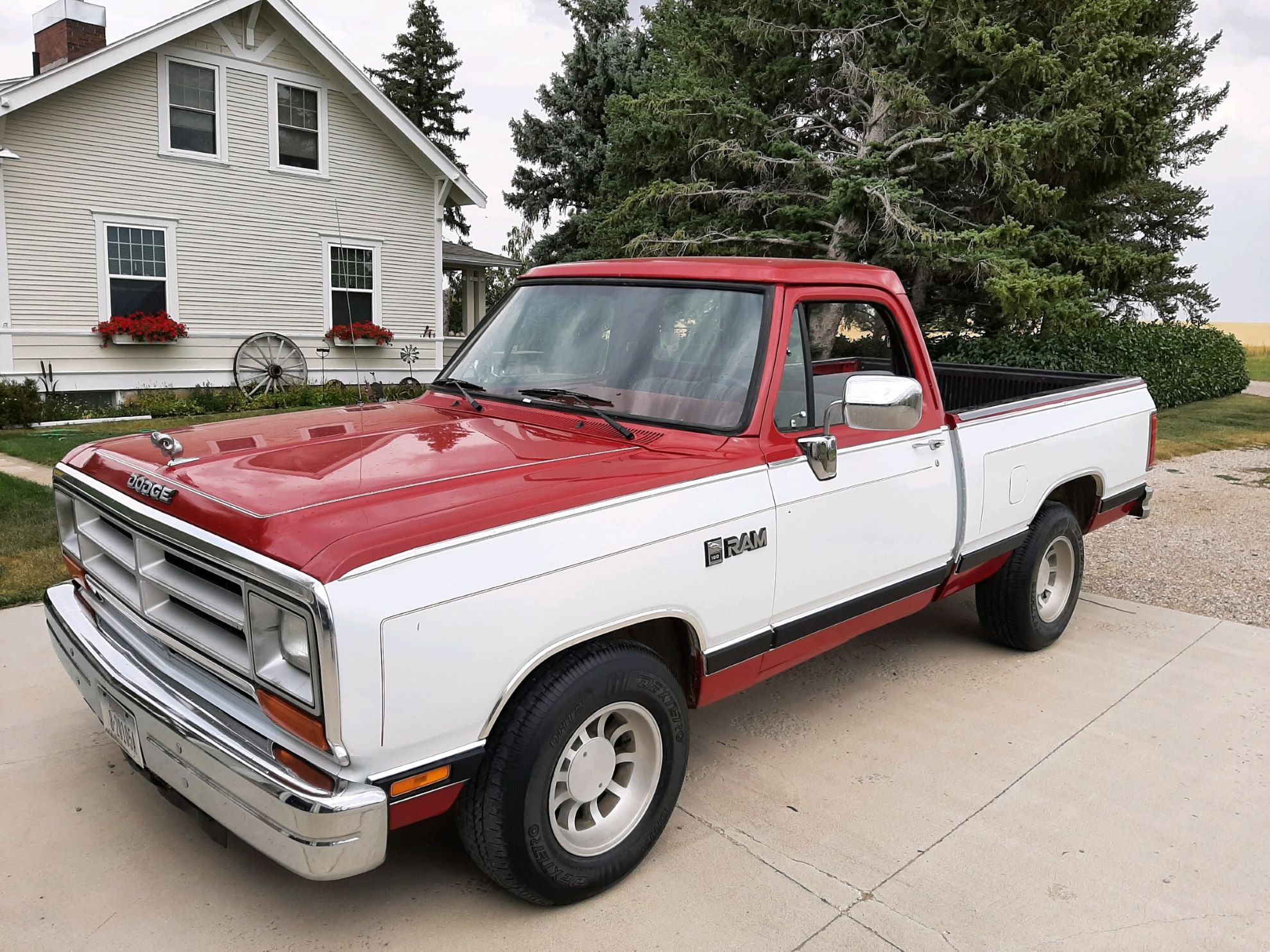 ---
Wheat Straw Bales
Small square wheat bales, out of conventional combine. $5.00 per bale, located just a few miles north of Havre, MT. Limited quantities available. Please call or text 406.230.2281. 8_25
---
Stained Glass Set Up
Two grinder, more than 50 lbs glass, misc. tools, foil, solder, etc. $250, call 406.861.3885. 8_14
---
Metal Swing For Sale
Metal swing set with slide and quart canning jars. Call 406.379.2695, leave a message with name and number. 8_7
---
7Up Refrigerated Cooler and more
Nice original 7up soda pop refrigerator cooler out of an old grocery store, asking $650. Also have Cushman scooter parts for sale. Firebird original snowflake wheels, $350.00. call 406.350.1392. 7_14
---
Craftsman Zero Turn Mower
42", 22 HP, 130 hours, rear bagger. Asking $1,800, call 406.378.3122. 7_13
---
Boys Bike and Misc For Sale
Boys bike, needs tire repaired, $100. Brown barrell chair, $129. Lowry Holiday Organ, Yamaha Digital Piano, $500. Call 406.366.4625. 7_11
---
2005 Crestliner 1950 Sportfish*
Purchased new in 2009, one owner. Includes a boat cover, 200-horsepower Mercury Motor, one 9.9 Mercury Kicker motor, a 24-volt trolling motor, and 2 depth finders. Many accessories included, call 406.262.4015 or see in person at 700 Cleveland Road. 7_6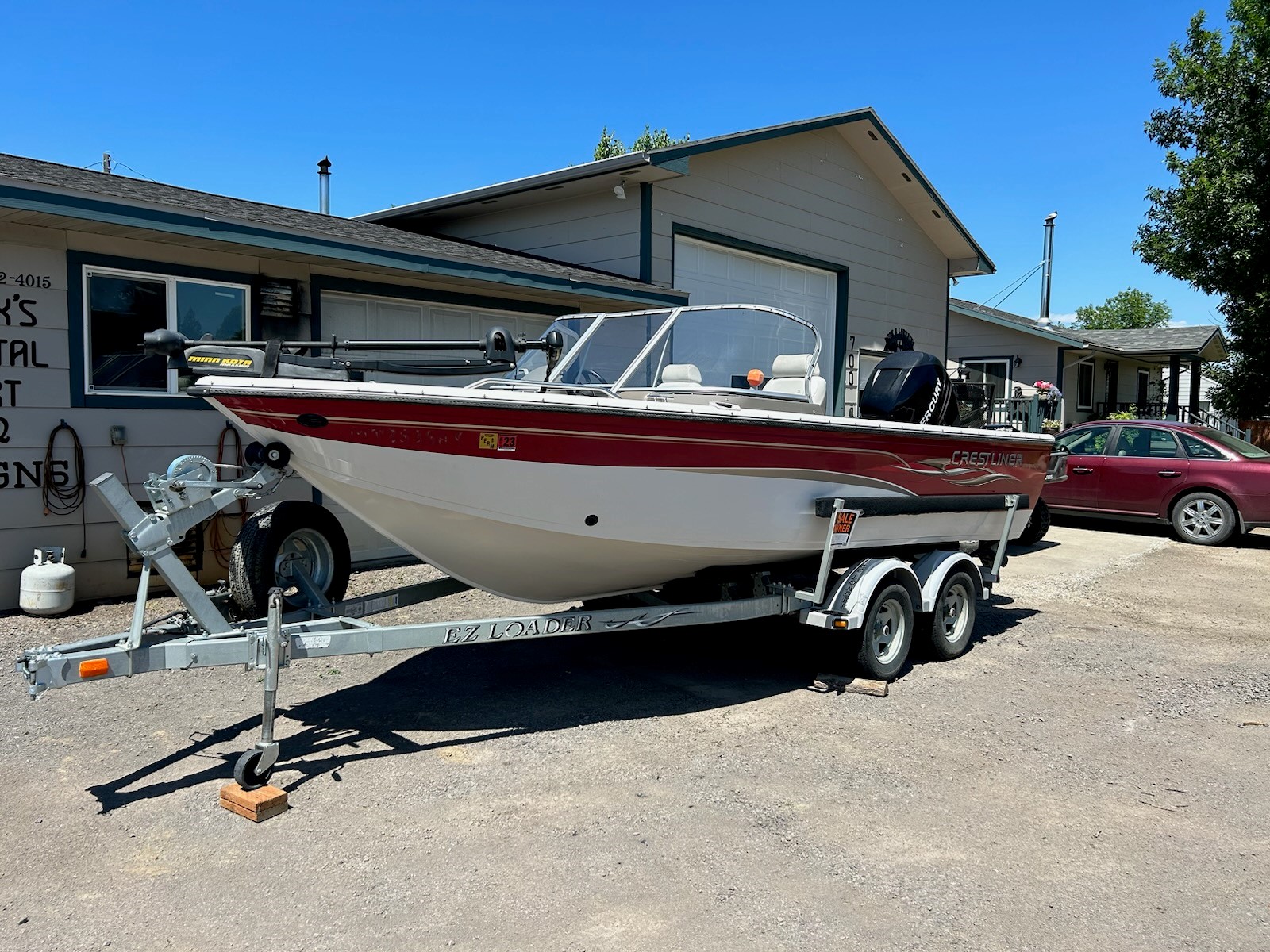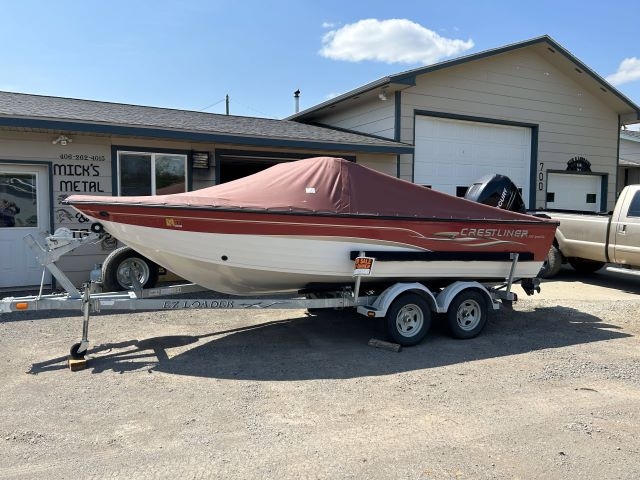 ---
Wheat Straw Bales
Small square wheat bales, out of conventional combine. $5.00 per bale, located just a few miles north of Havre, MT. Limited quantities available. Please call or text 406.230.2281. 8_24
---
In Search of Pickups and Parts
1949 to 1959 Chevrolet or GMC 1/2 ton pickup or just parts. Call 406.326.2287. 6_20
---
Sanger Speedboat
Sanger Speed boat with 440 Chrysler engine. Asking $5,500 or best offer. Call Lenard at 406.378.2572. 6_12
---
2016 Starweld Boat
18 Pro Merc 150 (20 hrs) Merc 9.9 kicker, minn-kota troll, 4 seats, ram mount rod holders, bimini top, travel cover, shorelander trailer. Asking $32,000, call 406.566.2426. 5_17
---
1980 Case 446 Tractor
1980 Case 446 tractor 2 cycle, 16hp, hydro with 48-inch mower. New battery, always stored inside, nice tires, set and paint. Call Mike at 406.374.2458. 5_15
---
1979 CJ5 Jeep with winch
1979 CJ5 Jeep with winch, steel cab and roll bar. New tires, batter, starter, fuel pump and windshield. Runs good. Also and 1989 Dodge short box V8 auto. All original, great shape with seats and carpet in excellent shape. Very hard to find one like this, runs great. No rust 87K, 2nd owner. 1980 Case 446 tractor with 46 inch mower and hydro, 16 hp. Good tires and paint, always inside, $1,500. Call 406.350.1392. 5_12
---
Whole & Half Pork For Sale
Farm raised in Havre, processed at the Saco Pay and Save. Processing in June and October. Whole $450 plus processing and half is $250 plus processing. You receive appr. 150 lbs of meat per whole hog. I deliver processed meat locally and area between Saco and Havre on pickup day. Contact Twyla at 406.230.2281 (text or call). Also on Facebook. 5_8
---
Hunting Lease Wanted
Respectful, honest group of sportsmen seek long-term yearly hunting lease for elk, deer and other game. We are willing to compensate a landowner well for premier hunting. We will work with landowner to manage game and allow period(s) for landowner and family to hunt, Contact David at 406.263.2133, serious inquiries only. 5_8
---
Tires For Sale
Four 33x12.50R17 General Grabbers at 95% on black aluminum rims, 5x5.5 bolt pattern. Asking $1,200, call 406.566.2274.5_8
---
1955 Ford 600 Series Tractor with Ford loader
Does not run but not seized, good tins. Asking $1,500, call 406.566.2274. 5_8
---
1985 Ford F150
4x41985 Ford F150 4x4, 300-6, 4 speed, good body, very little rust, front dif bad but have used one for replacement. Parked because of starter/solenoid issue 12 years ago. Asking $5,000, call 406.566.2274. 5_8
---
1967 Ford F100
1967 Ford F100 4x4, 360, 4 speed, upgraded front and rear difs, power front disc brakes, very little rust, 2-inch front lift. New 235 8SR16 tires on new white spoke wheels. Runs great but leaks oil and water. Located in Stanford, asking $10,000, call 406.566.2274. 5_8
---
Boat and Motors for Sale
11-foot aluminum boat with 2 outboard motors, a 6hp two-stroke outboard motor, and a 2 hp two-stroke outboard motor. Includes fuel tank and oars. Best offer, call 406.669.3333 (no texts, landline only please). 7_26
---
Dutchman 5th Wheel Toy Hauler
Two slides, generator, microwave, roof air, 10-foot walled-off garage with tie-down rails and awning. Turn key with dishes, silverware, pots and pans, and some blankets. Stored inside, non-smoking and very clean older owners. Or without any extras. Asking $28,900 offers or will possibly consider trades. Call 406.265.0990. 10_25
---
1985 Versatile Blade
1985 Versatile 5000 blade, 35.5 ft. Asking $2,500, call 406.378.3212. 10_13
---
Misc Items For Sale
Weight Bench with weights, $300; Older piano; Bull Frog Hot Tub, needs repairs, $200, call 406.378.3212. 10_13
---
Tin Lizzie Sewing Machine
Tin Lizzie 18 Long arm sewing machine and 10-foot Gracie frame, $5500 or best offer. Call 406.292.3663. 10_10
---
Steel Headache Rack
Steel headache rack for full-size Chevy pickup truck. Steel stock pen with full wood floor that fits full-size pickup bed (up sliding gate). Please call to inquire and schedule to view. Reasonable offers are encouraged, Call 406.390.3522. 10_10
---
RYOBI Miter Saw*
10" RYOBI Compound Miter saw in excellent shape. Call 406.759.5551. 10_3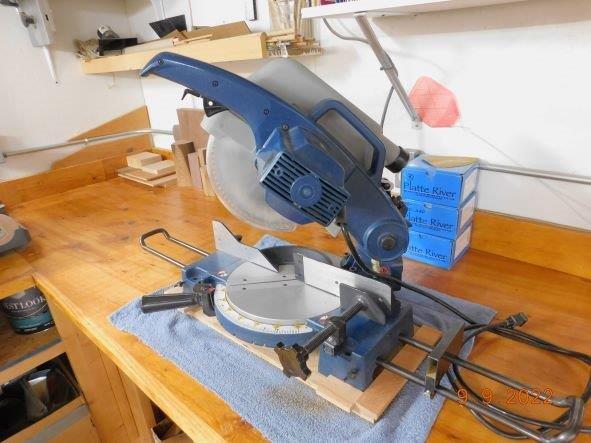 ---
Exhaust System
Unused and complete exhaust system. Stainless steel, fits 1994 Chevy Duramax 2500 Crew Cab long box. Like new and one continuous piece. Please call to make appointment to see and ask questions, 406.390.3522. Offers desired. 9_22
---
Church Organs
One Lowry Organ and one Kawai Organ. In good shape and play good. You pick up and haul away. It's yours free, just want to get them out of the church. Call 406.366.4625.9_21
---
Gas Dryer and Snow Blower
Gas dryer, $100 and a large snow blower, $700. Call 406.395.4581_9_21
---
Wanting to Buy
410 Shotguns and Remington BDL rifles. Call 406.326.2287. 9_16
---
Wanting to Buy
Looking to buy a 360 or 390 motor for a Ford pickup. Call 406.301.4035. 9_13
---
2010 Bad Boy Buggie
2010 Bad Boy Buggie XT LSV is a 48-volt Electric 4x4 with a front wench and flip-down rear seat, has a rack on top, a front rack with a camouflage body, and new batteries. Seats 4 people comfortably. Will also include the 4818 Dual Pro Charging System. Asking $5,875, call 406.622.3277. 9_12
---
Smoker Craft Jon Boat
12-foot aluminum Smoker Craft Jon Boat with 9/9 Mercury motor. Also includes 2 swivel seats, a depth and fish finder, oars, and a trailer with a cover. Asking $2,400, call 406.622.3945 or see at 3945 Liscum Bottom Rd, Fort Benton. 9_7
---
Concrete Tools
Clipper Power Trowel, 36ft, $300; Rebar Cutter and Bender, $195; Milwaukee Roto Hammer heavy duty with bits, $225. Call, message or text 406.561.6314. 8_29
---
Hamilton Stand-up Piano
Includes bench and sheet music, sounds great. Asking $250, text questions, messages to 406.561.6314. 8_22
---
Misc Items For Sale
Bullfrog hot tub, needs repair $200; older piano-refinished with bench; weight bench with weights, $300; variety size new bolts by the number; 1985 Versatile 5000 series blade 35.5 ft, $2500. Call 406.378.3212.8_19
---
Looking to Buy
Looking to buy 1955 to 1959 Chevy car or pickup to restore or is driveable. Call 406.326.2287. 8_19
---
King Kutter Rotary Mower
3-point 6 ft wide King Kutter rotary mower. Like new, asking $2,000. Call 406.355.4936. 7_28
---
Property for Sale
Located in a historic town where Lewis & Clark camped (Decision Point). Small home/original Great Northern Depot and 1 room school house all housing antiques, collectibles, and as-is items for sale. All merchandise and display equipment goes with the property. Priced to sell at a reasonable offer. Call 406.739.4361 or 406.781.4245 for more information. 7_18
---
*indicates photo available to view on the website version.