Swap and Shop
Welcome to our Swap and Shop! Feel free to post and find classifieds from other members!
Flexi Coil Air Drill 1720 Cart
The cart has a 5000 38 foot air drill with 12 inch spacing, single shoot, 3 inch steel wheels and monitor. Call 406.262.3169 for pricing or more information.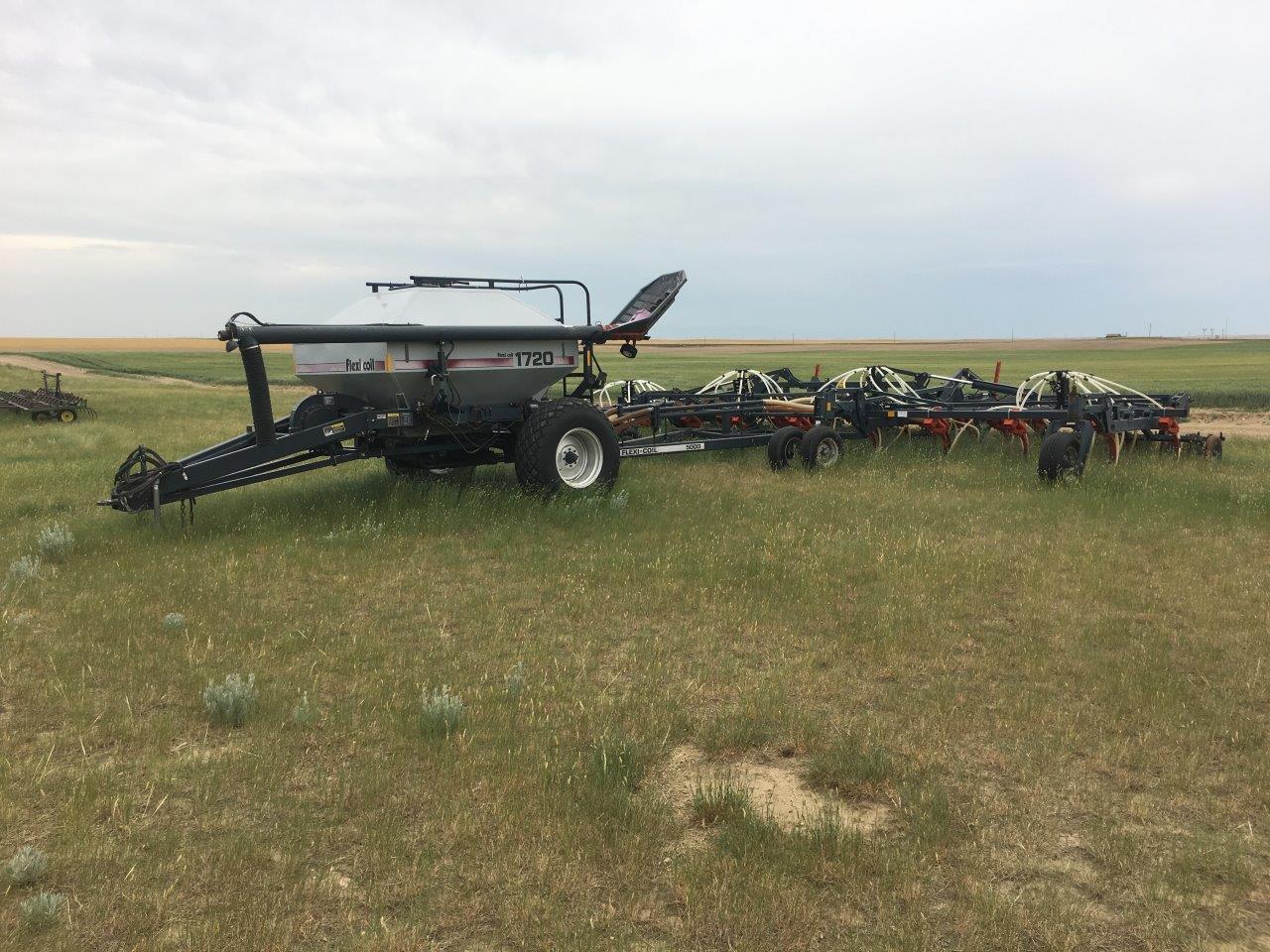 ---
2000 Merrit Livestock Trailer
This 53 ft. spread axle has new tires, good floors and is ready to work. Asking $29,000, this is a must see to appreciate trailer. Call 406.357.4282. 1_11
---
Airplane For Sale
For more information and pricing, call 406.355.4591. 1_10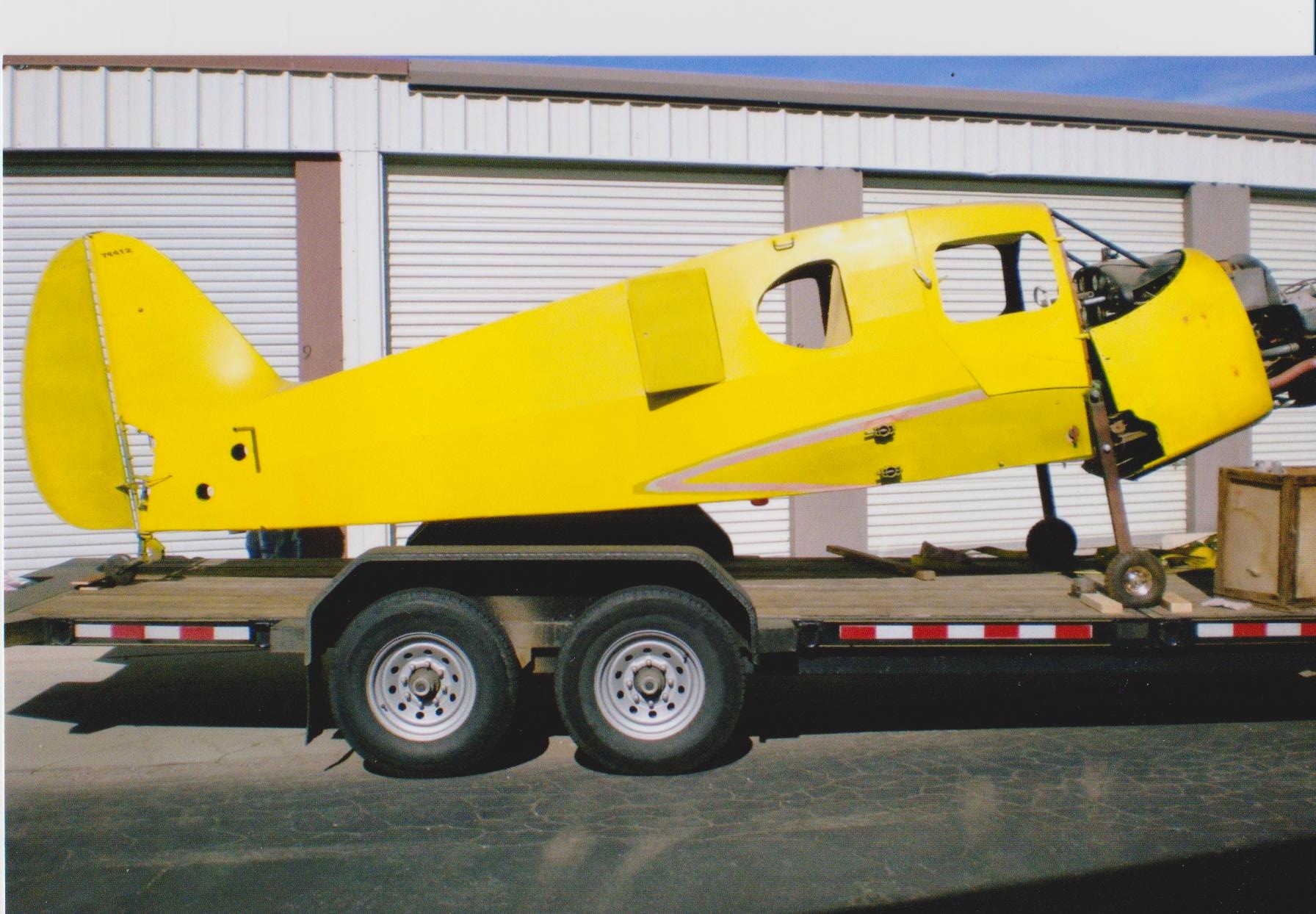 ---
Agricultural Items For Sale
2009 Rogator 1286c, 100 ft. sprayer, Mod. C9, Cat Engine, 722 hrs, 1200 gallon. 1996 New Holland 9682 375 hp tractor. 2002 John Deere air hole drill, 53 ft. with 10" spacing. 1985 Versatile 5000 series, 35.5 ft. blade. Brandt-Hyd tailgate drill filler. Mayrath with 6x27 ft. treat auger. New Farm King 3 pt. harrow. Call 406.378.3212 for pricing. 1_5
---
Misc Agricultural Items For Sale
Cat forklift, mod V80c. Motorola 2 way radios. Bin sweep-wht heart 5.5 hp Honda motor. Wilray tender trailer- 20 ft. flatbed, tandem axle, beaver tail and bumper pull. Mixing cone with 30 gal. chemical. Drill press, portable contrt. air compressor and pressure washer. Call 406.378.3212 for pricing. 1_5
---
9th Annual Big Timber Arts & Crafts Spring Fling
Saturday, April 28th from 9:00 am to 3:00 pm at the Big Timber Civic Center. If you would like a booth, contact This email address is being protected from spambots. You need JavaScript enabled to view it. or call 406.930.1880. Vendors and shoppers wanted! 1_3
---
Lincoln Town Car Parts
1990-1993 Lincoln Town Car window regulators, front LH, part number 3553-1990L; 125-1685L and rear left, part number 3553-1991, 135-1686L. New and still in shipping boxes because project was abandoned. $20 each or $40 for the pair. Call 406.357.4282. 12_27
---
Misc Items For Sale
Old sleigh, old windows, doors and horse drawn haybine with Honda motor. Pullets for sale, ready to lay by February 1st. Call 406.374.2406. 12_27
---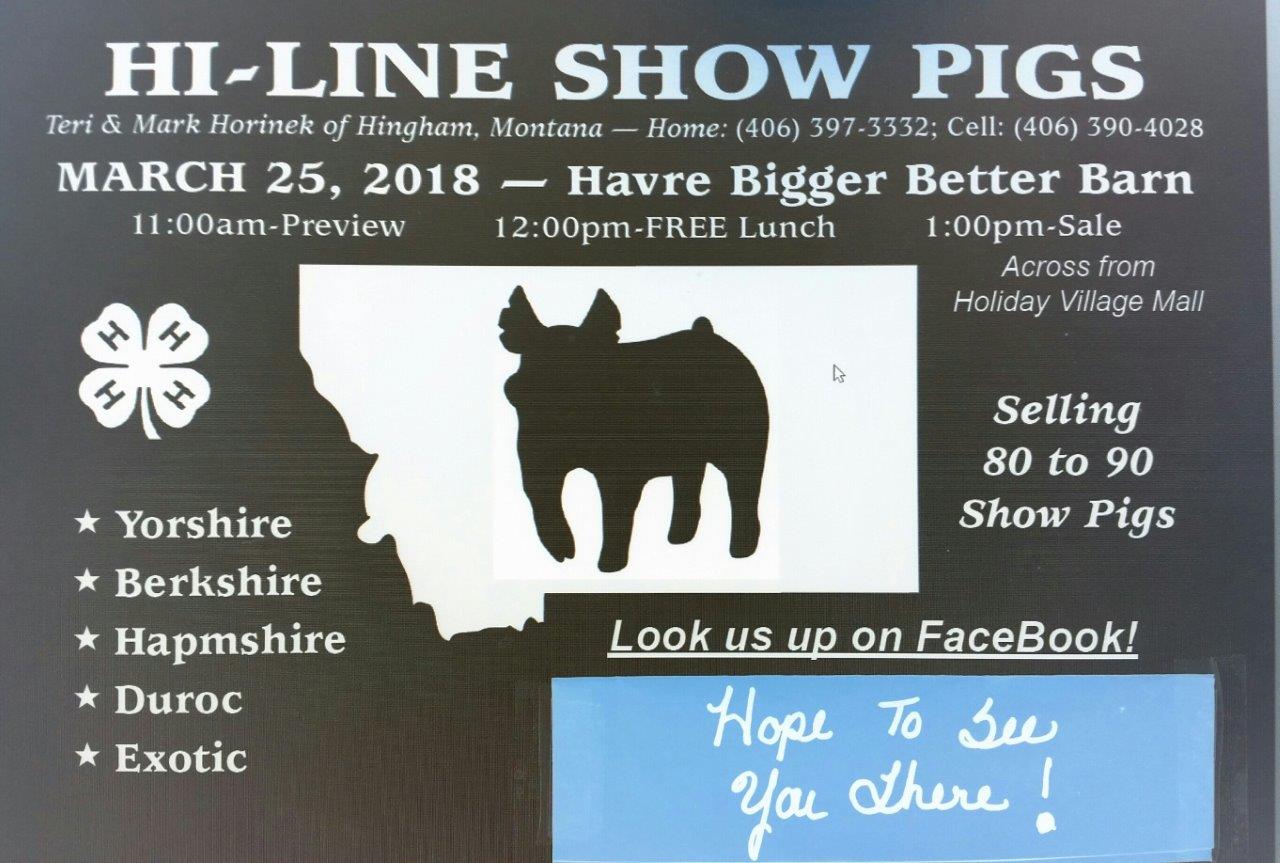 ---
Century Motor
7.5 hp Century motor, 1750 rpm with continuous duty fan cooled, code F. Asking $200 OBO, call 406.456.3214. 12_4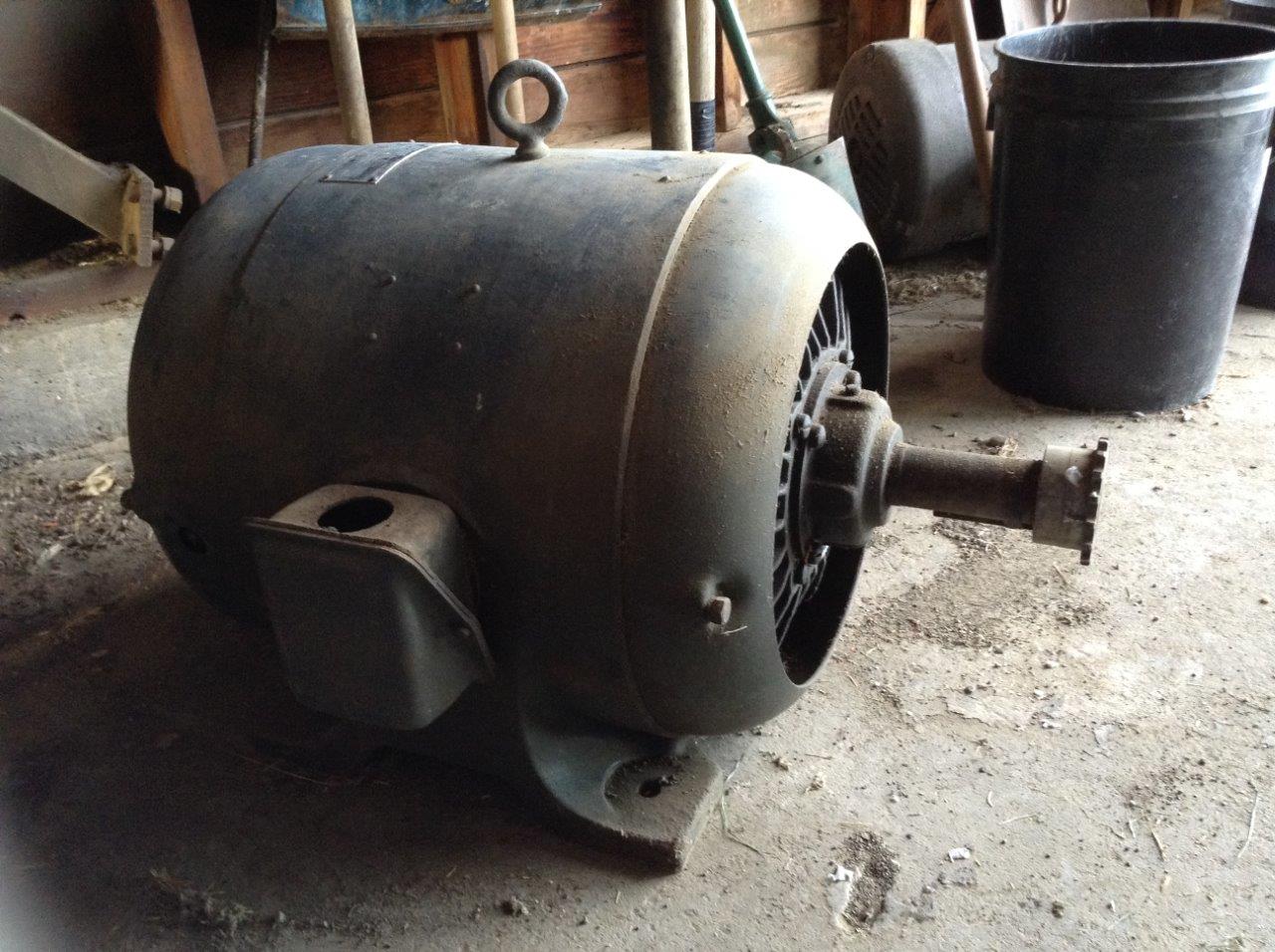 ---
Gasoline Tanks
Two 500 gallon gasoline tanks on stands, one has a gauge. Asking $300 and $200, call 406.397.3135. 11_27
---
Big Iron UTV
2013 Big Iron side by side UTV with new 600 cc motor, like new tires, winch, LED lights and 4-wheel drive. Asking $6,000, call 406.208.6619. 11_27
---
Versatile Loader Tractor
Versatile 15- bi-directional loader tractor, 4-wheel drive with grapple fork. Asking $9,000, call 406.208.6619. 11_27
---
Ford Tractor
Ford 1500 compact utility tractor with loader. Has 4-wheel drive and is a diesel, asking $4,000. Call 406.208.6619. 11_27
---
1974 Ford LTD
1974 Ford LTD 4DR with 129,000 miles. Body is in great shape, not running. Stored in garage for 20 years, would make a great winter project. Asking $1,500 OBO. Call 406.932.4621 or text 406.930.0933. 11_13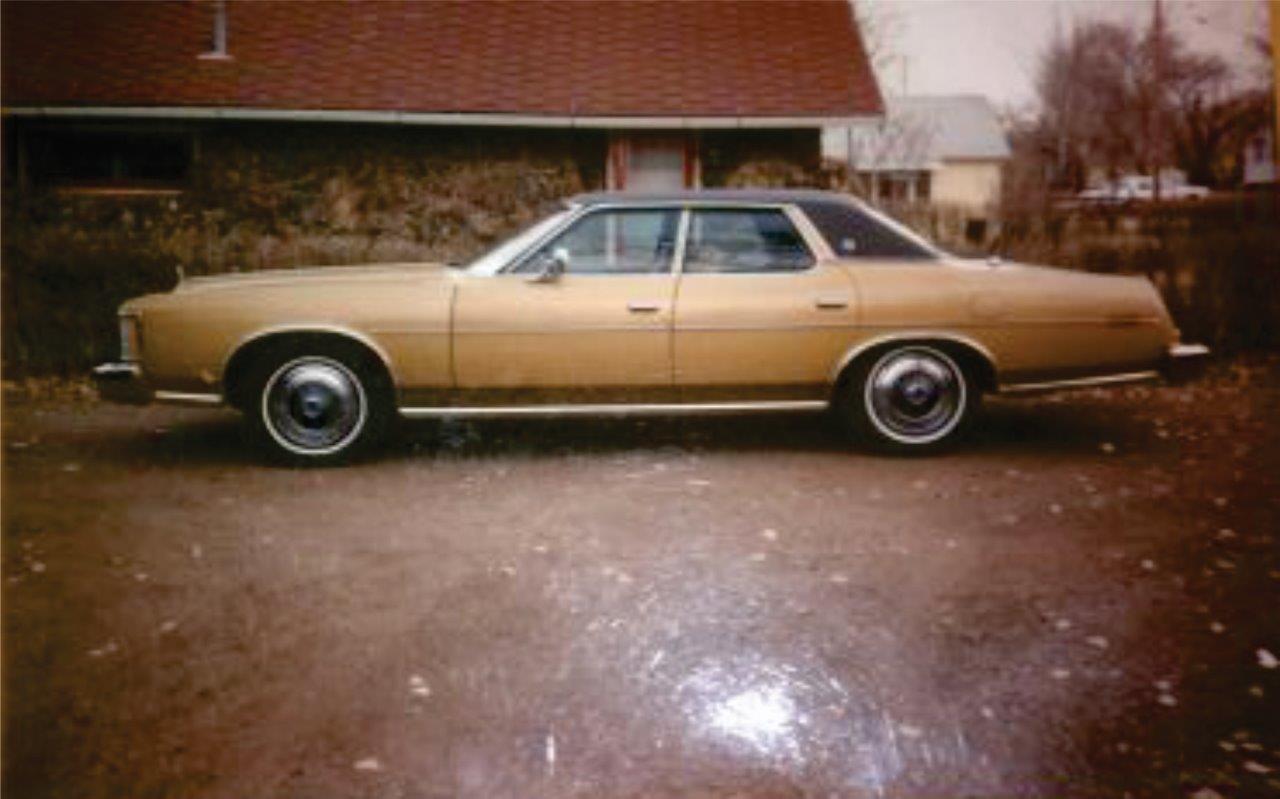 ---
2008 Trailbreaker Rokon
Has less than 100 actual miles, stored inside and no damage. Purchased for $5,800, will sell for $4,500 OBO. Leave message at 406.572.3673. 11_13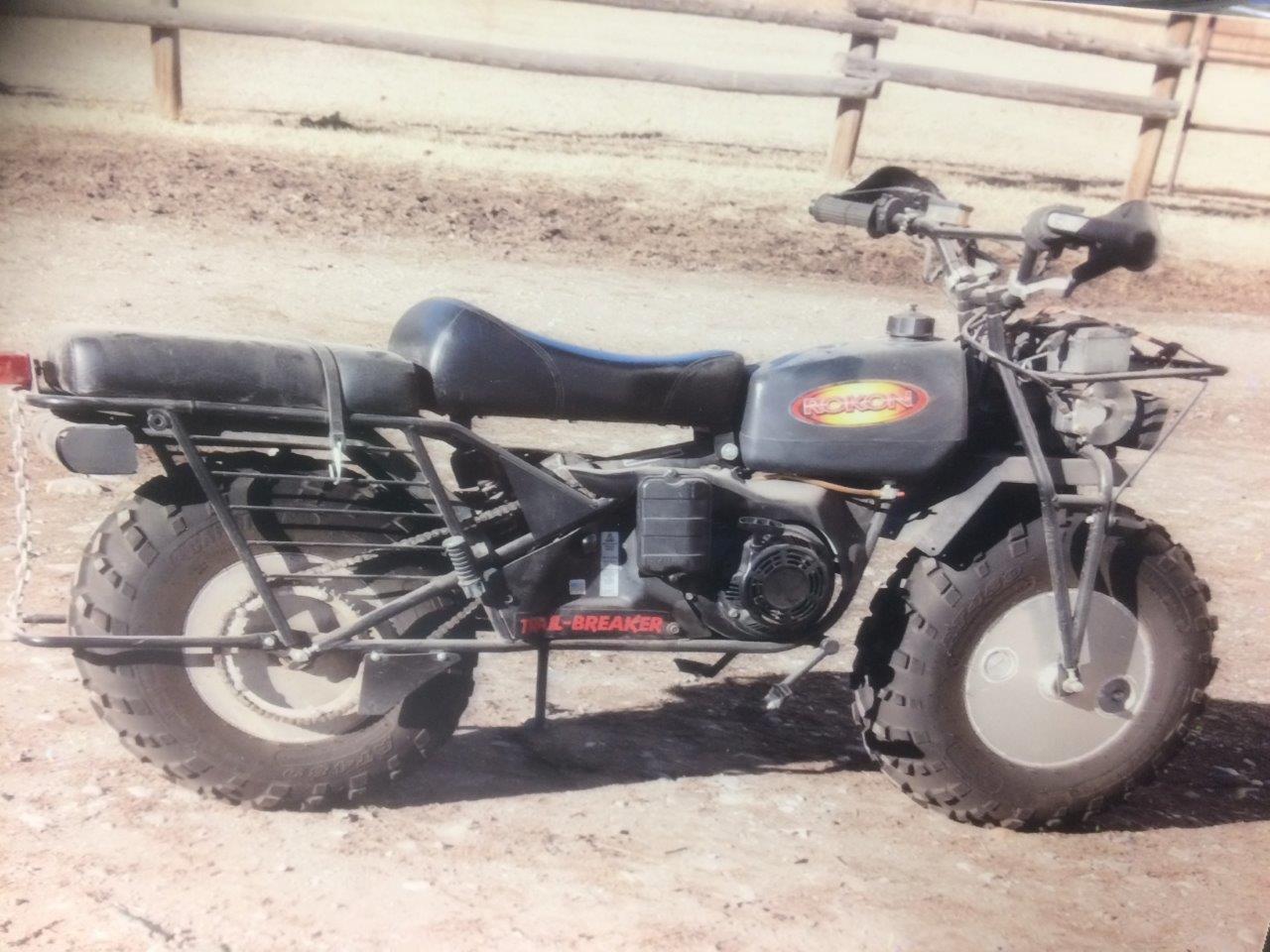 ---
Durango Ladies Boots
Durango ladies boots, worn once for size, like new. Size 8, but they fit big. Paid $110, asking $90 OBO. Call 406.788.5501. 11_8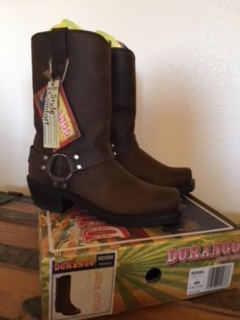 ---
Old Hay Wagon
Selling an old wooden hay wagon that is 16' long by 8' wide. Has rubber tires. Best offer, call 406.737.4486. 11_8
---
Bate PS1800
2013 Bate PS1800 drive over transfer belt conveyor, only used a few times. Asking $12,500. Call 406.357.8030. 11_8
---
Disc Drill and Bushel Air Cart
2008 1895 JD 43 ft. disc drill with dry and anhydrous on the middle row banders, variable rate capable. Comes with new discs and needham Ag upgrades. 2009 1910 430 bushel air cart with auger extension to go under semi and hydraulic anhydrous tank winch, asking $95,000. Call 406.357.8030. 11_8
---
Flexicoil Air Cart
A&E Manufacturing Flexicoil Air Cart with 80 ft. dry fertilizer spreader bar to pull behind, asking $5,000. Call 406.357.8030. 11_8
---
McCormick/Deering Push Binder
McCormick/Deering 4 horse push binder. Complete, but needs restoration. Asking $1,000, call 406.357.8030. 11_8
---
1962 Corvair Coupe
1962 Corvair Coupe runs, but needs restoration. Have many extra parts, new tires and shocks, asking $1,500. Call 406.357.8030. 11_8
---
Chevrolet Hub Caps
Four 14 inch Chevrolet spoke hub caps in really good shape, asking $250. Call 406.357.8030. 11_8
---