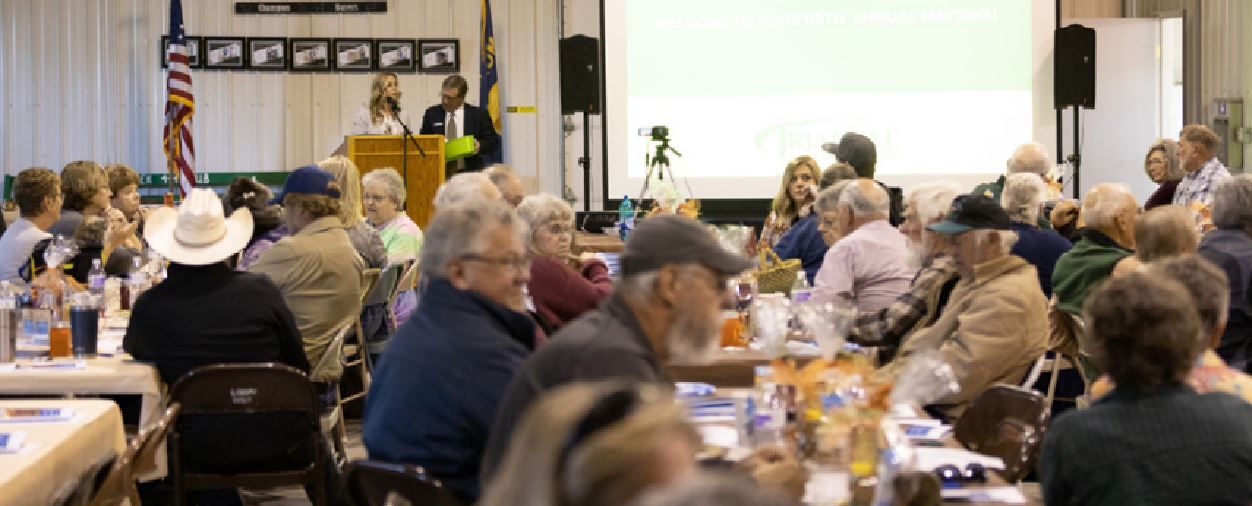 Triangle Communications Annual Meeting Wrap Up
Thank you to all our members and guests for taking time out of your busy weekend to attend the 68th Annual Meeting of Members of Triangle Telephone Cooperative Association held on Saturday, October 8, 2022 in Havre and October 15, 2022 in Big Timber. By holding two meetings, Triangle was able to conduct the business portion of the cooperative at each location.
Triangle held mail-in balloting this year for the first time and in-person voting at the meetings for those that did not vote via mail-in ballot. Voting on the Bylaw changes also took place on the mail-in ballot and in-person voting. Over 1,300 votes were cast by mail and at each meeting. This was an all-time high in voting in the last 20 years.
During the business portion of the meeting, the Board of Trustees discussed the progress Triangle is making in the Fiber to the Home process. At this point in time, Triangle is on track to complete the Fiber to the Home builds in 2024. Capital Credits were also discussed during the meeting. Triangle was able to give back a general retirement of capital credits from 1993-2001 in addition to a discounting option f rom 2002-2021. Estates were also paid out for a rough total of 15 million in capital credits back to the members.
After the votes were counted at the Big Timber meeting for the Trustee elections, the members below were elected:
Doug Lowry was re-elected to represent District 1 (Judith Gap, White Sulphur Springs, Martinsdale, Harlowton, Melville, Big Timber, Reed Point, Rapelje, Molt and Broadview).
Liz Werk was re-elected to represent District 2 (Box Elder, South Havre, Harlem, Hays and Dodson).
Dave Schwarzbach was re-elected to represent District 6 (At Large District).
Following the business portion of the meetings, a delicious lunch was provided, and prizes were drawn for members in attendance. Member gifts for those attending included Made in Montana gifts from around our service area. Prizes also included $25 cash drawings for children in attendance, plus prizes from local businesses and vendors doing business with Triangle throughout the year. Beef and pork purchased by Triangle at local 4-H livestock auctions were also part of the prize drawings plus a Grand Prize at each meeting of a Blackstone Griddle Bundle.
Members attending the Havre or Big Timber Annual Meeting voted on their favorite photo in our annual photo contest. Congratulations to the photo contest winners:
Grand Prize - Corrie Knerr
Second Place - Todd Donoven
Third Place - Bridger Cunningham
Fourth Place - Ashley Nordboe
Fifth Place (tie) - Rod Schaff and Jill Conover
Thank you again to all the members who took time out of their busy schedules to join us at YOUR Cooperative's Annual Meeting of Members.